Search / 31 results found Showing: 1-10 of 31
The cruise industry shutdown, in response to the Covid-19 pandemic, represented a $3 billion loss to Alaska in 2020.
By March, Alaska should receive more than 103,000 additional vaccine doses. 
To the editor: Very ironic of Gov. Dunleavy to skip the opening of the Legislature, to cut the main transportation system in Southeast Alaska …
Gov. Mike Dunleavy needs to brush up on the state laws dealing with his recall.
It is hardly surprising or news that Gov. Mike Dunleavy and Alaska's congressional delegation asked President Trump to restore the exemption f…
To the editor: So now, as part of his mean budget game-playing, the governor has decided to put back some of the funds he guillotined. We hope…
In reality, "government" is mostly an array of public services delivered for Alaskans by Alaskans. These services are an expression of what we, the people, have collectively deemed worthy to provide for ourselves, our families and our neighbors. Whether it's the school custodian, driver's license examiner, child protection worker, prosecutor, fisheries biologist, water quality specialist or corrections officer, it's a public service.
I am a military veteran. The Army brought me to Alaska. I can tell you from firsthand experience — as a veteran stationed in Alaska, deployed …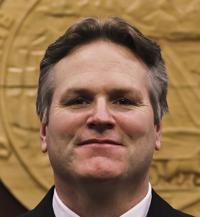 The House Finance Committee will hear public testimony from Fairbanks area residents today from 2-7 p.m. at the Fairbanks Legislative Informat…