While the annual 1,000 mile Yukon Quest International Sled Dog Race is on hiatus due to the COVID-19 pandemic, the 2021 Summit Quest 300 is starting to take shape.
Twenty-five mushers are signed up for the race, which begins at 11 a.m. on Feb. 13, but it's a much different race than what they would normally see.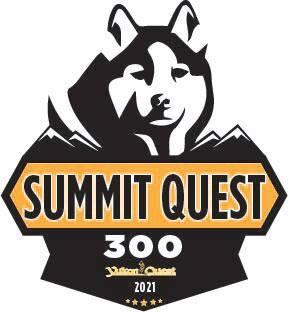 Instead of starting in downtown Fairbanks, mushers and their teams of up to 14 dogs will line up in front of Pleasant Valley Store in Two Rivers, 23 Mile Chena Hot Springs Road. The start location was changed for several reasons, according to race marshal Doug Grilliot. 
First, the race wanted to make sure there was enough room to allow for spectators to safely social distance, he said. In addition, the Wendell Street Bridge, which is only a few yards downstream from the traditional start line on the Chena River in downtown Fairbanks, is slated for demolition in early February. 
"The more we thought about it, it seemed like a better idea this year to explore different sites and get a little more open area," he said. Pleasant Valley Store owners Alex and Becky Alexander "were gracious enough to let us use their place to start."
From Pleasant Valley, the mushers will follow a 40-mile route through the Two Rivers area to the first checkpoint, the Two Rivers Community Center. The center won't be open to the public or to mushers, Grilliot said, which is the plan for much of the rest of the race.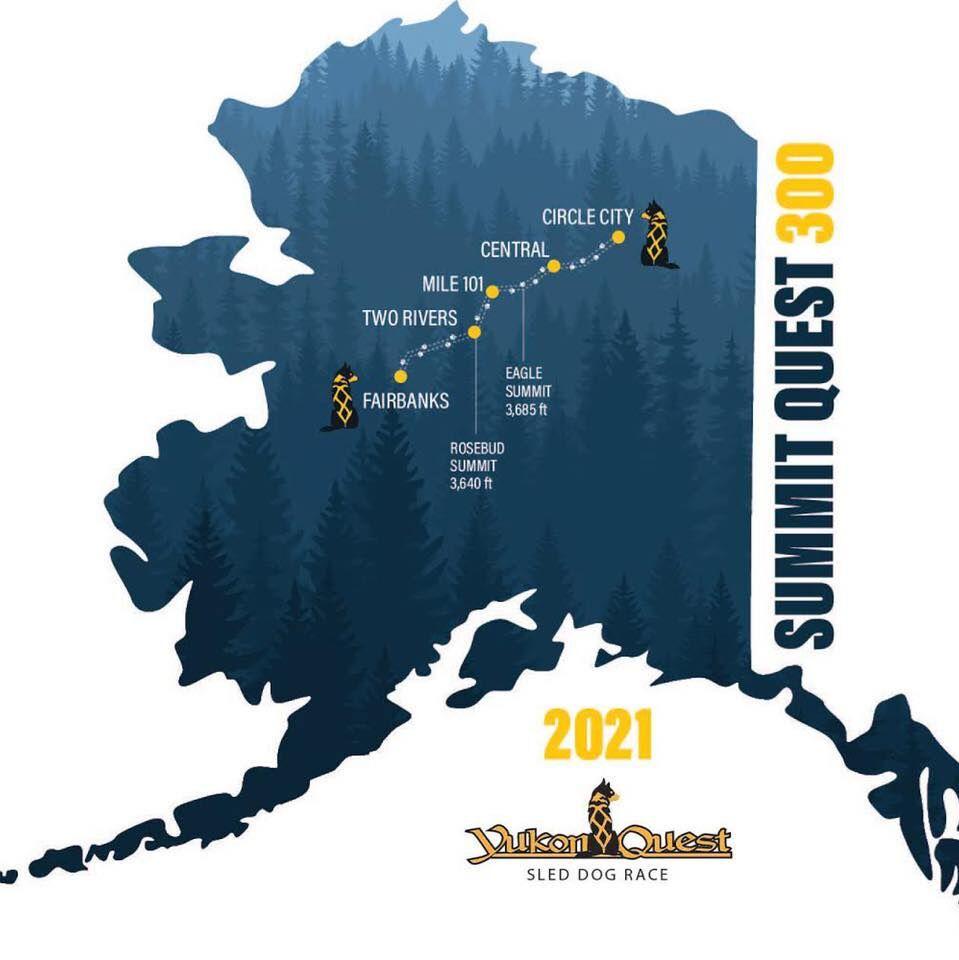 "It's going to be pretty much an outside race," he said. Checkpoints are all road-accessible and mushers will be able to sleep in their trucks or in a tent or shelter if they prefer. "We're just not going to have people crammed into cabins and into smaller sleeping areas."
From Two Rivers, mushers will head back onto the normal Yukon Quest trail over Rosebud to Mile 101, climb Eagle Summit and descend to Central. From Central, the trail heads down narrow, winding and notoriously cold Birch Creek to Circle where mushers will turn around and head back up Birch Creek to the finish line in Central. 
Interior Alaska has seen little snow since November and trails are hard and fast, so far, Grilliot said. 
So far, 25 mushers have signed up and the deadline for late signups is Feb. 11. That is also the day mushers must deliver the food and equipment they need for the race to Summit Logistics. Vet checks begin the morning of Feb. 12, and the mushers meeting begins at 2 p.m. at La Quinta Inn, which is when the mushers will draw their starting positions. There will not be a start banquet or meet and greet this year. A casual gathering at Ivory Jack's on Feb. 17 will serve as a finish banquet.
Mushers are taking the changes in stride, he said. "We're making the best out of the situation we're dealt," Grilliot said. "In the last month or so a lot of things have come together for us. It's definitely a different year, but everyone's doing what they can so we can do some races."
Contact staff writer Julie Stricker at 459-7532.