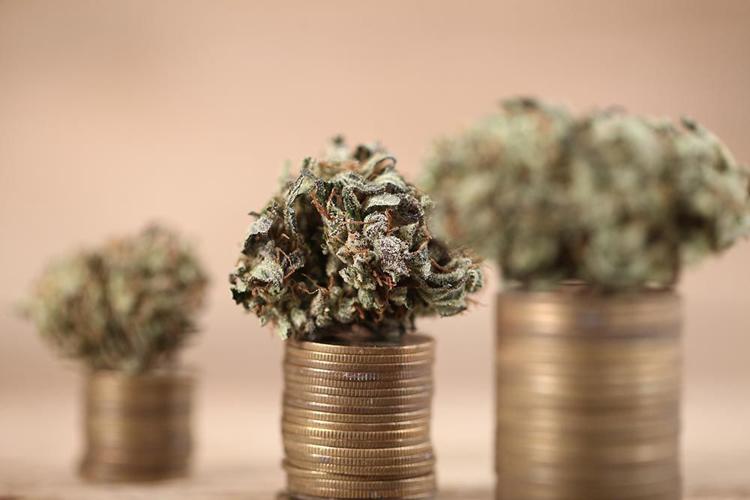 Whether you're a business owner, an employee or a consumer, the lack of widespread access to banking for marijuana businesses ranges from a headache to a public safety issue.
For consumers, it means paying in cash. For employees, it means getting paid in cash.
And for business owners, it's proved to be a nightmare in which everything from bills to payroll and taxes must be paid in cash.
"It's a safety issue for the industry. When you expect people to walk around with large amounts of cash on them to pay taxes or to do just standardized business transactions, it puts us in an inequitable position," said Alaska Marijuana Industry Alliance Executive Director Cary Carrigan. "Most people don't have a concern about being robbed on their way to buy a bag of fertilizer. ... It really makes it unsafe for everyone."
There's a lot of different ways of going about it, including a limited pilot program run by Credit Union 1, but others are pushing ahead with their own efforts to bring it to a wider market.
A continuing struggle
Michelle Cleaver is the owner of Weed Dudes in Sitka and is working on her own angle to expand the availability of banking to cannabis businesses. She said the biggest hurdle is understanding and following the guidelines put out by the U.S. Financial Crimes Enforcement Network, or FinCEN.
The agency issued guidelines on marijuana banking in 2014 that laid out the expectation that banks would keep up to date with a business' licensing and report any suspicious financial activity to the feds, but the requirements drilled down into territory that has been difficult for banks to handle.
So while banks have technically been able to work with cannabis businesses, one of the biggest sticking points that Cleaver found in working with Alaska's banks is a requirement that banks develop "an understanding of the normal and expected activity for the business, including the types of products to be sold and the type of customers to be served."
"This is the hard one. They want to know about the normal and expected activities, including the types of products you're selling and the types of customers you're serving," she said. "It's a hard one, but it's easily answered using METRC."
METRC is the Marijuana Enforcement Tracking Reporting & Compliance program, which is used by the Alaska Alcohol and Marijuana Control Office to monitor just about everything that goes on inside the marijuana industry. It requires daily reporting of inventories and sales.
"Every gram that goes out our store is not only labeled, but it's subtracted from the inventory and at the end of the day we send our inventory out saying we sold this many grams of OG Kush at $18 a gram and made this much money," she said. "If the banks had access to that information, they could see we're doing legitimate business."
But linking the two has been an uphill battle.
While much of Cleaver's work has been to educate banks, she said she's still running into hesitancy from the banks, whether it's the high barriers to pass with FinCEN or a worry that existing account holders might object to their bank getting involved with marijuana.
"I think it comes down to a numbers game," she said. "Here they might have five customers (cannabis businesses) who want to open accounts and they have 5,000 accounts to look at. Is it worth the hassle? To me, personally, I think it is. If we could take debit cards or credit cards, I think things would be better. If banks could offer start-up loans, that would be better for the bank and it'd be better for the public. There's just so many things that would be good, but I think it all comes down to the federal acceptance."
In the meantime, she's still working on the issue and now from the inside out. Two years ago she ran for election to the board of ALPS Credit Union Board where she currently holds the position of vice chairman, but she still can't open an account for her business there.
"We need to figure out where we can all work together because I'm not selling black market marijuana, I'm participating in the labor audits, insurance audits and paying federal taxes," she said, noting that the federal taxes are still dogged with problems that make paying them difficult. "Yet, we endure because, honest to god, I want to make this work."
Ultimately, both Cleaver and Carrigan agree that changes on the federal level are the best path ahead for affordable and widespread access to banking for marijuana businesses.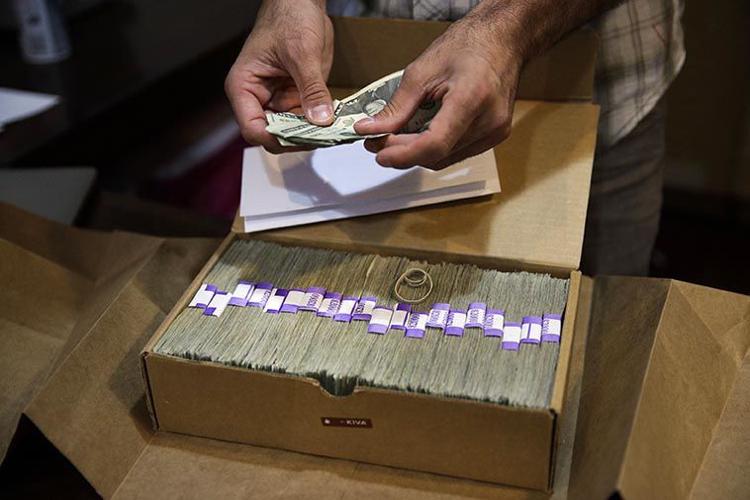 Federal progress
Like on the state level, many approaches to expand access to marijuana banking have already been introduced in Congress this session.
Alaska Republican Rep. Don Young teamed with Hawaii Democratic Rep. Tulsi Gabbard on a measure to remove marijuana from the federal controlled substances list, handing regulation of marijuana to the states and freeing banks to work with businesses.
In early April, a bipartisan group of U.S. senators and representatives reintroduced the Strengthening the Tenth Amendment Through Entrusting States Act, or STATES Act, which would also remove marijuana from the controlled substances scheduled.
Some of the most significant progress came in late March, when the House Financial Services Committee voted to advance the SAFE Banking Act. The legislation would not only explicitly prevent federal banking regulators from going after banks that work with marijuana businesses but also would protect cannabis-related businesses from unfair attention.
During the amendment process, there was also a provision added that asks the feds to track and make recommendations to expand financial services specifically to minority-owned and women-owned cannabis businesses.
The legislation currently has 157 co-sponsors, or about a third of the entire U.S. House of Representatives. National advocates have applauded the progress, as it's the furthest any pro-cannabis industry bill has made it in Congress.
"This is a positive step forward to address an untenable tension between state-legal cannabis marketplaces and federal marijuana prohibition. No industry can operate safely, transparently, or effectively without access to banks or other financial institutions," said Justin Strekal, the political director of the National Organization for the Reform of Marijuana Laws, in a prepared statement. "Ultimately, the banking issue is just one symptom of the toxic and cruel policy of federal marijuana criminalization.
"In order to truly bring the vibrant marijuana economy out of the shadows, actions need to be taken by Congress to end federal prohibition and the discrimination the comes with this failed policy."
Matt Buxton is a freelance writer in Anchorage. Comments about this story? Email editor@AlaskaCannabist.com.