FAIRBANKS - John Michael Montgomery takes the long view when it comes to his music. He's not into the flavor of the week or keeping up with the bro country trend. He wants his music to last, and it has.
His debut album, "Life's a Dance," went triple platinum in 1992. Songs such as "I Love the Way You Love Me," "I Swear," "I Can Love You Like That," and "How Was I to Know" saturated country and pop radio and are still in rotation today. His 2004 hit "Letters from Home" is a moving tribute to the bond between soldiers and their families. His hits weren't all love songs, as anyone trying to keep up with "Sold (The Grundy County Auction Incident" can attest, but they're timeless. And that's by design.
"I grew up in an era in the late '70s and early '80s with rock/blues/country music," Montgomery said, noting artists such as Lionel Richie, George Strait and Alabama are all artists whose music he admired. "It was a timeless period for music. All that music today is still popular and still holds its own."
Montgomery is bringing those songs, and many others, to Fairbanks this weekend in a concert that will also feature performances from Ty Herndon and Confederate Railroad.
"Those are some great folks," Montgomery said. "I know them very well. They were on my label at Atlantic. It's going to be fun to hook back up with them."
The Kentucky-born artist started his career singing with his brother Eddie Montgomery, now part of the duo Montgomery Gentry, and family is still an important part of his life. Over his career, Montgomery has released 11 studio albums, with six of them plus his greatest hits compilation going gold or platinum. He's sold more than 16 million records, charted 15 No. 1 hits and earned four Academy of Country Music awards and two Grammy nominations, among his many awards.
Montgomery has a method for picking songs with staying power. "If I liked it, I'd literally put it on repeat in my pickup and would just listen to it over and over for two and a half weeks," he said. "If it didn't last a week, I didn't cut it. There's a lot of songs you hear out there with a high burn factor. I tried to stay away from them. I had to go out and date my songs for awhile to see if we're compatible."
He has passed his love of music on to his son, Jackson, who sometimes appears on stage with him.
"He's following in old Dad's footsteps," Montgomery said. Although Montgomery and his brother paid their dues in the bars and honky-tonks, he's in no hurry for his 17-year-old son to jump into a music career yet. High school graduation comes first and maybe down the road they'll work on a record deal, he said.
"I want him to enjoy being a teenager because real life's going to hit him in the face, and when it does it's going to come fast and I want him to be prepared for it," he said.
Asked if there were any artists he'd like to collaborate with, Montgomery paused. "There's several people out there, but I think it would be selfish to name them, I've been so fortunate to work with so many people." Among the artist I got to work with were George Strait back in the '90s; Alabama; and Alan Jackson. ... I'd like to do some stuff with me and my brother and Troy (Gentry). Take a year and just do a tour together. Just go out there and have one big fun tour."
Although such a tour is unlikely right now because of red tape associated with their record companies, Montgomery is happy to get back on the road again. February may be the shortest month on the calendar, but "it's absolutely the longest dreary bone-aching" month of the year, he said.
"I'm getting stir-crazy," he said. "I've been off the road for about three months. I'm going to be every excited about getting back up on stage there."
Contact staff writer Julie Stricker at 459-7532.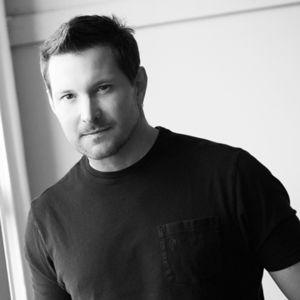 Ty Herndon
Ty Herndon burst into the country music scene in 1995 with his debut single, "What Mattered Most," hitting No. 1. In the years that followed, he added two more No. 1 songs, "Living in a Moment" and "It Must Be Love" highlighting on a career that included 4 million albums sold and a slew of top 10 hits.
The Mississippi-born artist grew up in Alabama, playing piano and singing Gospel music. After an unsuccessful attempt to enter the music business in Nashville, he moved to Texas and in 1993 was named Texas Entertainer of the Year. A record deal followed and he found his way to the top of the charts in the late 1990s.
After a battle with addiction, he emerged in the 2000s with a turn toward Christian music, co-writing the song "When We Fly," which won a Dove award for Bluegrass Recorded Song of the Year in 2010. In 2011, he was nominated for a Grammy for Best Southern, Country or Bluegrass Gospel album. In 2013, he released his first album of country music in seven years. "Lies I Told Myself," financed in part by a wildly successful Kickstarter campaign that shows the depth of the bond between Herndon and his fans.
Confederate Railroad
Confederate Railroad kicked off in the late 1980s as the backup band for David Allan Coe and Johnny Paycheck. After signing with Atlantic Records, founder and frontman Danny Shirley led the band to a string of hits including "She Took It Like a Man," "Jesus and Mama" and "Queen of Memphis," off their first, self-titled album. "Trashy Women," followed, becoming their signature hit. It garnered a Grammy nomination and Confederate Railroad was named the Academy of Country Music's Best New Group in 1993.
Their second album, "Notorious," spun off another of their best-known songs, ""Daddy Never Was the Cadillac Kind." During their career, the band has sold more than 5 million albums and had 18 chart hits. Their live show is legendary. They recently released a live album, "Confederate Railroad, Back to the Barroom" and are planning another new album.
IF YOU GO
What: John Michael Montgomery, Confederate Railroad and Ty Herndon
When: 7 p.m., Saturday, Feb. 27
Where: Carlson Center
Tickets: $50-$100, available via Ticketmaster and the Carlson Center box office
Info: www.carlson-center.com/