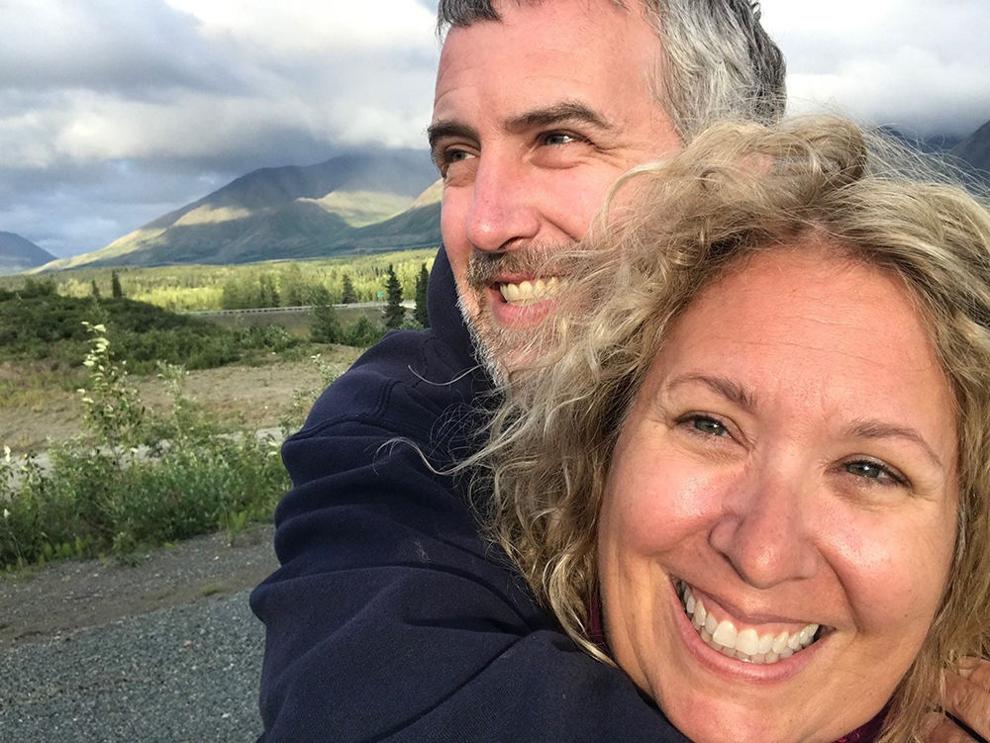 John Perkins and Mindy Eaton are pleased to announce their engagement. John and Mindy are both language arts teachers at East High in Wichita, Kansas, where they met. 
John is a native of Fairbanks and a graduate of West Valley and the University of Alaska. Mindy grew up in Minnesota and is a graduate of Concordia College and Wichita State University. Both love the mountains of Alaska, the lakes of Minnesota, their families, friends, John's daughters, and their loyal and trail-loving dog Fritz. 
John proposed to Mindy on the roof of East High. Climbing to the roof was an unexpected, near-traumatizing experience for Mindy, who is scared of heights. John had cleverly hidden the ring in a backpack on the roof for her to discover. Upon opening the backpack, she found a plastic grocery bag, which she thought contained drugs. Instead, she found a ring and assumed it was stolen and ditched. She was so surprised by John's proposal that she thought he was joking, telling him to put the ring back and to quit screwing around. After a frustrating few moments, and John having to raise his voice, Mindy finally understood his intent. She said, "Yes." 
In the future the couple wants an adventurous and mobile lifestyle. A small wedding will take place in Wichita, Kansas, May 24, 2020. 
The photo was taken on the Parks Highway, Mile 194, in July 2019, after a week of van camping and hiking in the Denali area, hence the happy faces.