The University of Alaska Fairbanks volleyball team is 1-1 after its regular season debut during day one of the Oredigger Classic in Golden, Colorado, which included a four-set win over University of Colorado at Colorado Springs and three-set sweep by Northern State University.
The Nook's 25-20, 22-25, 25-19, 25-20 win over UCCS was highlighted by a dominant offensive performance from Great Northwest Athletic Conference Preseason All-Conference selection Lahra Weber. The junior outside hitter led the offense with 16 kills and also chipped in on defense with six digs.
Alaska recorded 55 digs throughout the contest and 25 in the fourth set alone. Sophomore libero Makena Overbey was responsible for 16 of the 55 digs.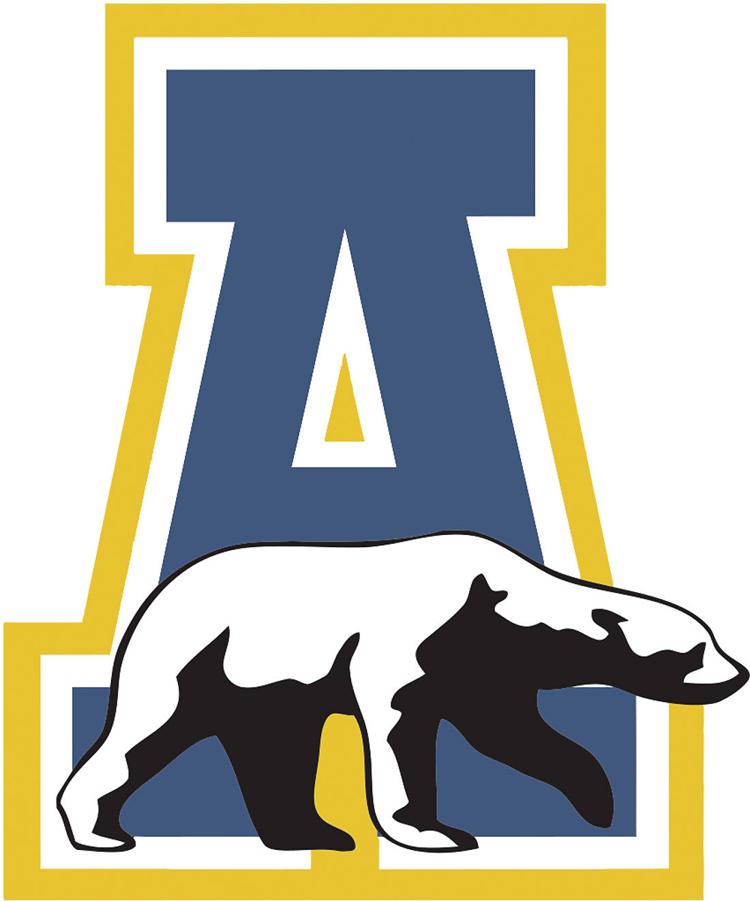 "It took us a couple sets to get settled in against UCCS. I felt like we really started to play well in that last set," head coach Brian Scott said in a Friday news release from UAF. "Defensively, we finally hit stride in the fourth set with 25 digs."
The Nanooks struggled to carry over their game one momentum into their match against the nationally ranked Northern State University, losing 17-25, 11-25, 19-25.
No. 8 NSU outhit UAF 47-26 in kills and recorded a .351 hitting percentage compared with UAF's .089.
"Northern was a great team, very deserving of their No. 8 ranking. It was very difficult to take them out of their system or create any chaos on their side of the net," Scott said
Alaska continues tournament play at 7:30 a.m. AKDT today against Fresno Pacific before taking on the host team, Colorado School of Mines, at 10:30 a.m. AKDT.
Cross-Country
The men's and women's cross-country teams competed at the Ash Creek Invite on Friday in Monmouth, Oregon, with the women finishing fourth in their 12-team competition and men finishing eighth in their 15-team competition.
The women tallied 131 total points, with an average time of 16:28 over the 4K distance. Redshirt senior Alexandria Bergholtz led the six-runner team with a 12th place finish and time of 15:49. 
Anja Maijala placed second for the team and 18th overall with a time of 16:18.8. Noelle Resignolo placed 19th with a time of 16:19.3 and third for Alaska.
The men finished with 202 points and an average time of 20:11 in their 6K race. Mike Ophoff finished first for Alaska and 22nd overall with a time of 19:20.53. 
Logan Mowry finished 34th overall and second for the Nooks with a time of 19:49.75. Zephan Ozturgut rounded out Alaska's top three with a time of 20:01.73, good for 41st overall.
The teams will return to Monmouth on Sept. 20 for Western Oregon University's Sundowner Invite.
Contact News-Miner sports writer Laura Stickells at 459-7530. Follow her on Twitter: @FDNMsports.