The University of Alaska Fairbanks volleyball team was greeted Thursday by two tough opponents in the NCAA Division II West Region Showcase in Los Angeles.
The Nanooks were swept by the host California State University Los Angeles Golden Eagles and the Cal State East Bay Pioneers, of Hayward, California, in their opening matches of the three-day, six-team tournament.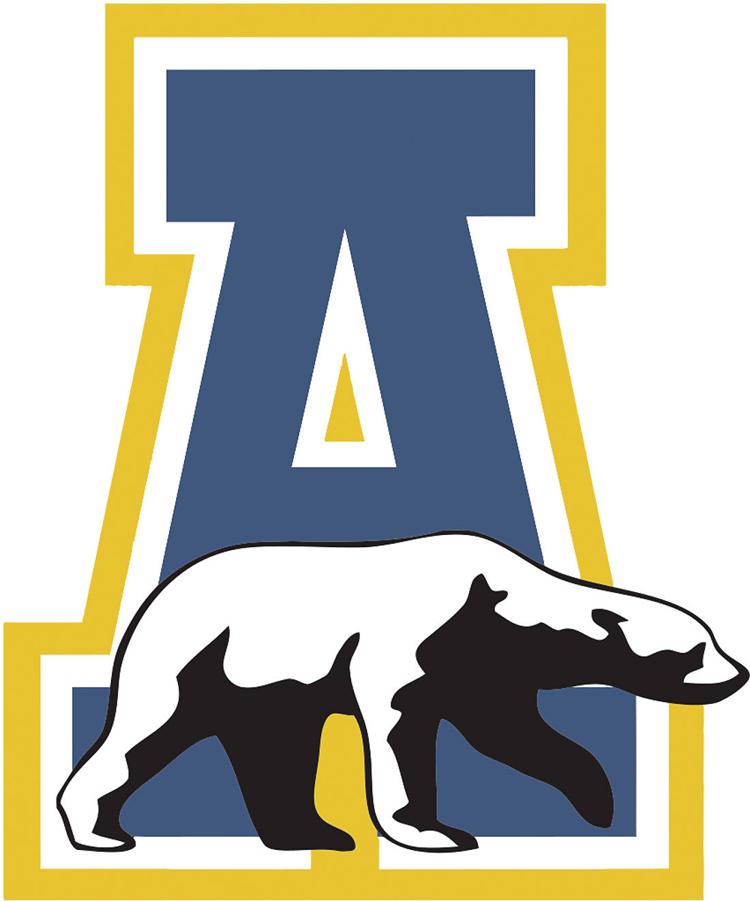 UAF lost 25-14, 25-15, 25-22 to Cal State LA in the Golden Eagles' University Gym.
Hitting was a signifcant factor in the contest, as the 2-4 Nanooks compiled a .099 attack percentage with 25 kills, 16 errors and 91 total attempts.  The Golden Eagles finished with a .300 attack percentage from 42 kills, 15 errors and 90 total attempts.
Cate Whiting registered a match-best 20 digs for UAF, and she and Makena Overbey combined for a team-high six digs. Lahra Weber had five in the loss.
Markie Miller's seven kills led the Nanooks. Kim Wong and AveRee Reynolds provided six and five kills, respectively.
Weber and Emily Moorhead each served an ace, and Moorhead produced a match-high three blocks. Miller and Wong made two blocks apiece.
The Golden Eagles, 2-3, were led by match-highs of 29 assists from Laisa Maeda and 13 kills from Karla Santos, who also had a team-high 14 digs.
Alejandra Negron contributed 11 kills for Cal State LA.
UAF tested Cal State East Bay, but the Pioneers prevailed 25-22, 25-22, 26-24 for their first win after starting the season with five losses.
The Nanooks, despite the loss, had an advantage over the Pioneers in a few categories.
UAF finished with a higher attack percentage — .202 from 40 kills, 19 errors and 104 total attacks. East Bay ended at .159 (37 kills, 19 errors and 113 total attempts).
The Nanooks, of the Great Northwest Athletic Conference, also had more digs — 50 to 40 — and assists (34-30).
Whiting a match-best 31 assists to go with a team-high 12 digs. Wong led UAF with 10 digs and contributed three total blocks. 
Reynolds had a match-high four total blocks while laying down seven kills. Mica Chen came up with nine digs, and she, Zoey Keene, Moorhead and Sophie Schilling each served an ace. 
Weber contributed seven digs and five kills.
Kara Green led the Pioneers with a match-best 12 kills. Sarah Stevelinck registered a match-high 15 digs and Eliza Cannon recorded 29 assists for East Bay.
The Pioneers and the Golden Eagles are each members of the California Collegiate Athletic Association.
The Nanooks play once today, facing the Hawaii Pacific Sharks, of Honolulu and the Pacific West Conference, at 4 p.m. AKDT.
UAF ends the tournament against another Pac West team, the Azusa Pacific Cougars, of Azusa, California, with a match at 1:30 p.m. AKDT Saturday.
Central Washington, a GNAC rival of UAF, also is in the tourrnament but the Wildcats and Nanooks aren't playing each other in Los Angeles.
Contact News-Miner sports editor Danny Martin at 459-7586. Follow him on Twitter:@newsminersports.