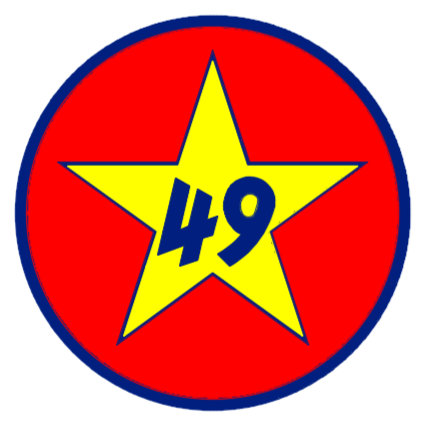 The Alaska Goldpanners offense continued to struggle against the Everett Merchants, producing only four hits and no runs to drop the last pool play game 3-0 at the Grand Forks International Tournament in British Columbia on Saturday. The Panners are now 2-2 in the tournament and have gone two seven-inning games without a run.
"There's some frustrations," said Goldpanners head coach Miles Kizer over the phone. "Every team gets frustrated when they aren't scoring and they feel like they should be."
Although the team has been struggling at the plate, neither of the last two losses have been out of reach. The Panners have committed only two errors this tournament and the pitching, which has been a strength for the team, has remained solid.
"I think we've pitched really well. You look at the games and we're in all of them," Kizer said. "I think we've really turned a corner defensively which is really exciting."
Tanner Inouye pitched all six innings for Alaska, allowing seven hits and two walks and throwing five strikeouts.
Everett scored twice in the bottom of the first inning. Austin Hauck got on base from a walk and advanced to third after an error by Collin Runge. He then scored on a sacrifice hit by Bryce Peterson. Jansen Sweum hit a one run single to put the Merchants up two.
Patrick Chung kicked off the bottom of the fifth with a double. Two outs later, Peterson hit a one run single to put the third run on the board for Everett.
The loss gives the Panners the three seed from the Gerry Foster Division going into the money round tomorrow. They will face the Reno Astros, the two seed from the Larry Seminoff Division, at noon today.
"I still feel good about going into tomorrow and being able to make a run in the money rounds," Kizer said. "We are doing a lot of things really well so it's just a matter of time."
As an independent team with no league championship, the two mid-summer tournaments (Alaska next travels to the Kamloops Tournament) give the team something to play for and breaks up a summer that primarily consists of long series at home.
"Tournaments are fun because it gives you something to play for in a shorter time frame," Kizer said. "You're competing for that week to win that prize, which is fun for our guys being an independent team."
Contact News-Miner sports writer Laura Stickells at 459-7530. Follow her on Twitter: @FDNMsports