The Alaska Goldpanners led the San Diego Waves by a run in the bottom of the third inning of Wednesday night's summer college baseball game at Growden Memorial Park.
The Goldpanners, however, weren't able to add much to the early momentum and left their home ballfield with a 5-3 loss in the opener of the seven-game series.
The game was the first contest of a 12-game homestand. The Goldpanners were coming off a 14-0 win over the Fairbanks Adult League All-Stars in seven-innings Tuesday night at Growden.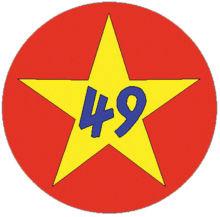 Blake Porter pounded a two-run double in the bottom of the third Wednesday for a 2-1 lead for Alaska. The junior center fielder from the University of Portland in Oregon, finished with two hits and a walk.
Alaska also scored in the bottom of the fifth to cut San Diego's lead to 5-3.
Tony Riley, a sophomore third baseman from Reedley College in California, finished the night 2 for 4 with a run scored.
Goldpanners first baseman Griffin McCormick, a junior from Sacramento State in California, had a hit and scored once in five plate appearances.
Braxton Inniss, a freshman right fielder from the University of Northern Colorado, contributed a run in three at-bats, and Cole Carder, a Goldpanners designated hitter and left fielder from Antelope Valley College in Lancaster, California, hit 1 for 4.
Right fielder Bryce Mitchell batted 2 for 5 with an RBI for the Waves, which scored four times in the top of the fifth inning to take control of the game.
Shortstop Jimmy McClenaghan finished 1 for 5 and scored twice for the Waves.
San Diego pitcher Tim Carlson earned the win and Alaska counterpart Gavin Sonnier took the loss.
The Waves and Goldpanners meet at 7 p.m. today, Friday and Saturday and at 3 p.m. Sunday. The series winds down with a game at 7 p.m. Monday and at the same time Tuesday.
The Goldpanners slipped to 2-2 on the season and the Waves improved to 4-2.
The Goldpanners, after a one-day break, host the Seattle Studs on June 20-23.
The highlight of the series is the annual Midnight Sun Baseball game at 10 p.m. June 21. The summer-solstice tradition is played entirely without artificial lights.
Contact News-Miner sports editor Danny Martin at 459-7586. Follow him on Twitter:@newsminersports.