The Fairbanks Ice Dogs, during a rematch of last season's Robertson Cup national championship game, stayed out of the penalty box Friday afternoon in a North American Hockey League Showcase game against the Aberdeen Wings.
The Ice Dogs, the Robertson Cup runners-up last season, also stayed off the scoreboard Friday in their third game of the four-game, four-day Showcase at the Schwan's Super Rink in Blaine, Minnesota.
The Ice Dogs lost 3-0 despite playing penalty free and finishing with a 33-26 advantage in shots against the reigning Robertson Cup champions from Aberdeen, South Dakota and the NAHL's Central Division.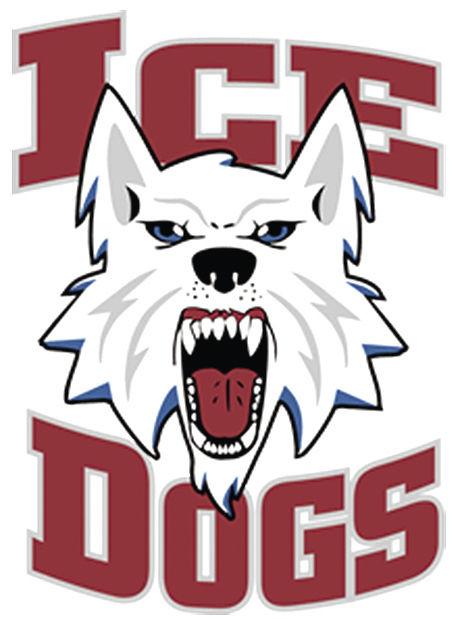 Goaltender Matias Sholl registered 23 saves in the loss, which dropped Fairbanks to 1-2-0-0 in the Showcase and for the season.
The Ice Dogs lost 2-1 to the Wings in the Robertson Cup final May 15 in Blaine's Fogerty Ice Arena.
It was a different scenario for Fairbanks, of the Midwest Division, than its first two games in the regular-season opening Showcase. 
The Ice Dogs lost 2-1 on Wednesday to the New Jersey Titans but scored in the third period. On Thursday, Fairbanks recorded a 2-0 shutout of the Maryland Black Bears, as home-grown goaltender Austin Ryman made 12 saves in his Tier II junior A hockey debut.
However, Friday's setback had something in common with Wednesday's and Thursday's contests.
"I think it can be attributed to our slow start. We actually started all three games quite slow," Ice Dogs head coach Trevor Stewart said by phone.
"I think it's somewhat of the opposite that we did last year. So that's something we need to be better at, for sure."
He added, "Aberdeen, good coach, well coached. They're doing the same things that they did to us in the national championship game.
"They were able to capitalize on some opportunities that they created, some mistakes which we gave them opportunities."
The Wings dominated the first period, recording all of their goals during the game's opening 20 minutes.
"In the second and third period, we were a much better team and controlled the play a lot more," Stewart said. "We can't continue to have slow starts to the game."
Jordan Randall scored for Aberdeen (1-1-1-0) at 1:44 into the first with an assist from Cade Neilson. Riley Murphy converted a short-handed opportunity with Nico DeVita's help at 6:05.
Natan Vertes provided the eventual win-sealing goal at 18:02, courtesy of assists from Jakob Breault and Randall.
Jake Sibell denied all 33 shots by Fairbanks, which ends the Showcase with a game today against another Central Division team.
The Ice Dogs face the Bismarck Bobcats, of North Dakota, at 2:30 p.m. AKDT.
Bismarck also is 1-2-0-0 in Showcase after Friday's 4-0 loss to the South Division's Lone Star Brahmas, of North Richland Hills, Texas.
Contact News-Miner sports editor Danny Martin at 459-7586. Follow him on Twitter:@newsminersports.