Home-grown Austin Ryman registered a shutout in his first junior hockey game, leading the Fairbanks Ice Dogs to their first win in the North American Hockey League Showcase and in the regular season of the Tier II junior A league.
Ryman denied 12 shots in the Ice Dogs' 2-0 victory over the Maryland Black Bears on the second day of the four-day tournament in the Schwan's Super Rink in Blaine, Minnesota. Newcomers Jasper Lester and Mason Plante scored and Adam Eisele had two assists for Fairbanks, which was coming off Wednesday's 2-1 loss to the New Jersey Titans.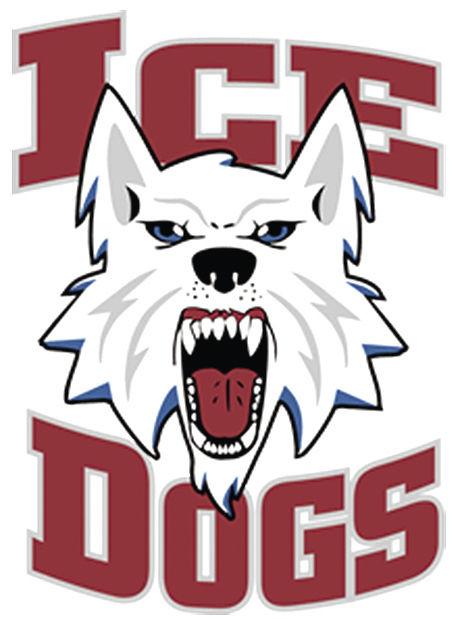 Ryman was a sophomore West Valley High School as a sophomore before he headed to Wenatchee, Washington, to play midget-level hockey (ages 16 and 17). Junior hockey players are ages 16-20.
Ryman came to the Ice Dogs as a free agent, Fairbanks head coach Trevor Stewart said.  
"It's a neat story for him. I've known him for a long time and he kind of just made the team the old-fashioned way," Ice Dogs head coach Trevor Stewart said by phone. "First experience with us and he played well.
"The team played well in front of him and he did what he needed to do. It's a pretty special deal to get a shutout first game."
The Ice Dogs, of the NAHL's Midwest Division, outshot the East Division's Black Bears 42-12. 
Lester, a defenseman from Colorado Springs, Colorado, and Plante, a forward from Marshall, Minnesota, contributed to the offensive festival with their first goals for Fairbanks.
Lester made it 1-0 at 9:29 of the second period with assists from Plante and Eisele, a forward from Lake Elmo, Minnesota. Eisele and Trenton Woods, a home-grown and veteran defenseman, set up Plante for the win-sealing goal at 9:54 of the third period.
Eisele played briefly with the Ice Dogs last season.
"He's a good skater, and he plays with his head up, and he handles the puck well," Stewart said of Lester. "We feel that he's going to be a guy who's only going to get better with the more games that we play and he develops more confidence.
"He's figuring out what he needs to do to be impactful every shift. We're pretty happy with his progress at this point."
Plante made his junior-hockey debut Thursday.
"He was probably a little nervous, excited as well," Stewart said. "He just made some plays; he got better as the game went along.
"We're excited to see where this relationship is going to go."
The Ice Dogs are excited about playing the Aberdeen Wings at 11 a.m. AKDT today. The Wings, of South Dakota and the Central Division, beat the Ice Dogs last season in the NAHL's Robertson Cup national championship game in Blaine.
"Obviously, everybody's going to know the history from last (season), but there's a lot of new players on both sides," Stewart said. "It will be a fun game, I'm sure.
"I'm sure it's going to be a very good game."
The Wings are 0-1-1 in the Showcase and on the season. Aberdeen lost 5-4 on Wednesday against the South Division's Lone Star Brahmas, of North Richland Hills, Texas, and were defeated 3-2 in overtime Thursday by the East Division's Wilkes-Barre/Scranton Knights, of Pittston, Pennsylvania.
Contact News-Miner sports editor Danny Martin at 459-7586. Follow him on Twitter: @newsminersports.