The Fairbanks Ice Dogs rattled off three goals in little more than three minutes Friday night to beat the Janesville Jets 3-1 in the second contest of a three-game North American Hockey League Midwest Division series in Janesville, Wisconsin.
The Ice Dogs, in second place in the Midwest and one point behind the division-leading Kenai River Brown Bears, overcame a 1-0 deficit early in the third period Friday. They also came back from a 5-2 loss in Thursday's series opener in the Janesville Ice Arena.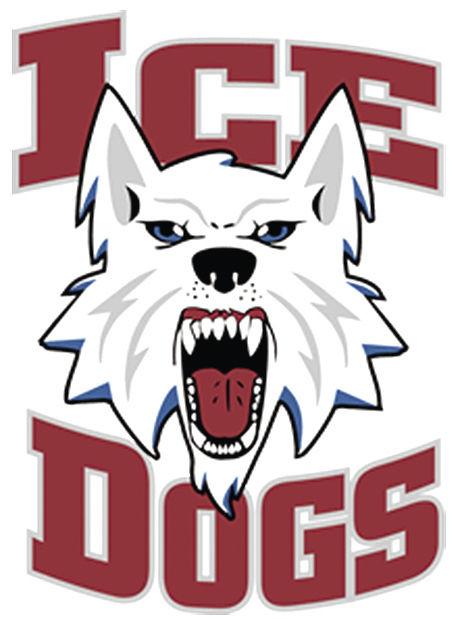 "It was huge for us to be able to fight back and have some resiliency," Ice Dogs head coach Trevor Stewart said by phone, "and know we can put ourselves in a position to get points or win a game when we're down that late."
Adam Eisele, Tyler Deweese and Luke Ciolli scored, and goaltender Austin Ryman made 22 saves for the Ice Dogs, 20-9-0-2 for 42 points in the standings. Kenai River, 20-8-1-2 for 43 points, won 5-0 Friday over the Springfield Jr. Blues in a division game in Springfield, Illinois.
The Ice Dogs outshot the fourth-place Jets 21-14 during the scoreless first and second periods Friday.
"We thought we did a pretty good job of eliminating their opportunities, and they were doing a pretty good job, too," Stewart said of the first two periods. "Actually, it was a pretty exciting hockey game for being 0-0. Both goalies played well. 
"I think our defense, other than some ill-advised turnovers, did a pretty good job of eliminating the opportunities of the opposition. That's what we need moving forward."
Janesville, 12-17-1-0 for 25 points, snapped the scoreless deadlock at 3:34 of the third period after Nick Nardella scored his 11th goal of the season with assists from Roepke and Hottmann.
Eisele, with his second goal of the series and sixth of the season, evened the score at 16:51 with a power-play goal set up by Tim Erkkila and Parker Brown. 
"We sustained some pressure on the power play but it was kind of a broken play," Stewart said. "There was a little shot to the net and Parker Brown picked it up, and Adam Eisele crept backdoor.
"So it was a pretty good momentum swing."
Tyler Deweese delivered the game-winner at 17:12. The native of Fairbanks' sixth goal of the season was aided by Bret Link and Laker Aldridge.
"Laker Aldridge made a heck of a play," Stewart said. "Tyler Deweese and Link just kind of put the puck toward the net, and Deweese was there to tap in a rebound in an empty net."
Jets goaltender Riley Sims (28 saves) was pulled for an extra attacker, and Ciolli capitalized with an empty-net goal with one second left on the Janesville Arena's scoreboard clock. 
Trenton Woods and Matt Koethe assisted on Ciolli's 10th goal of the season.
The Ice Dogs and Jets wrap up the series with today's game at 4:05 p.m. AKST. The game also can be seen in Fairbanks at the LaQuinta Inn and Suites by Wyndham, 4920 Dale Road off Airport Way.
Contact News-Miner sports editor Danny Martin at 459-7586. Follow him on Twitter:@newsminersports.