The season ended Friday for the Mid Alaska Conference teams in the Alaska School Activities Association/First National Bank Alaska Baseball State Championship in Anchorage.
The MAC champion, West Valley Wolfpack, and the runners-up, North Pole Patriots, lost Friday in elimination games at Mulcahy Stadium.
The Wolfpack fell 8-4 to the Colony Knights and the Patriots lost 11-1 to the Juneau-Douglas Crimson Bears.
Each game went six innings.
West Valley opened the tournament Thursday with a 10-0 loss to the West Anchorage Eagles, while North Pole lost 13-3 to the Chugiak Mustangs.
"I've been saying all along there are some things we can get away with in our conference that we can't when we go against the better teams at state. "We've just got to fix those things," West Valley head coach Tony Chiu said by phone.
In Friday's semifinals, the Wasilla Warriors defeated Chugiak, 13-1, and the Ketchikan Kings edged West Anchorage, 7-6.
Colony and Juneau-Douglas play for fourth place at 10 a.m., while West Anchorage and Chugiak play for third place at 12:30 p.m. Wasilla meets Ketchikan in the title game at 3 p.m.
West Valley
Andrew Troppmann provided a hit, a run and an RBI, and he threw an inning of no-hit relief for the Wolfpack.
West Valley finished with four hits, two less than the Knights, of Palmer.
Billy Renfrew and Jacob Angaiak each had a hit and a run for the Wolfpack.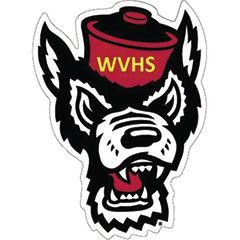 West Valley scored its first run in the top of the third and produced three runs in the top of the fifth.
Shaun Conwell took the loss during a five-inning stint on the mound. He struck out four, walked six and allowed seven hits and six runs.
Troppmann gave up a run during his no-hit relief. He struck out one and walked two.
Troppmann and Jacob Angaiak were the only seniors among the 13 Wolfpack who participated in the state tournament.
Knights starter Ben Alley allowed four hits Friday and Aidan Hull and Kaiden Ketchum had no-hitters in relief.
Alley struck out three, walked five and gave up four runs. Hull walked three batters and didn't register an out during his stint. Ketchum struck out two and walked in 2 1/3 innings.
Ketchum also had a double among his two hits and two RBIs. Alley finished 2 for 2 with a run scored and an RBI.
North Pole
The Patriots, despite being limited to three hits, tied the game at 1 in the bottom of the second inning.
Gavin Fischer sent a lead-off double to left field and later went to third base on a bases-loaded walk to Brock Weatherspoon. Fischer scored on Caden Wyman's grounder.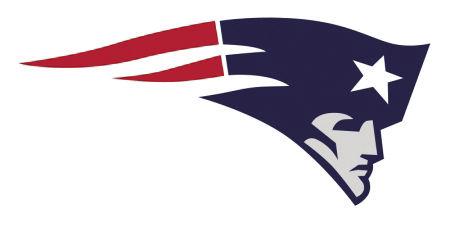 Alex Garcia had a one-out single to left field in bottom of the third and Ben Green singled to the same area with one out in the fifth.
Garcia took the loss on the mound. He pitched 32/3 innings, striking out six while allowing eight hits, eight runs and five walks.
Fischer scattered two hits, allowed two runs and had a strikeout in 12/3 innings.
Brock McCormick went the distance for the Crimson Bears. He gave up three hits, three walks, a run and struck out three.
Juneau-Douglas teammate Garrett Bryant went 4 for 4 with a double, three RBIs and two runs scored. Riley Griffin had a double on the way to a 2-for-3 afternoon with an RBI and a run scored.
Gavin Millard and Gaby Soto Sanchez each hit 1 for 3 with two runs scored. Millard's hit was a double.
Contact News-Miner sports editor Danny Martin at 459-7586. Follow him on Twitter:@newsminersports.