The West Valley High School football team seems to be collectively wondering whether it will play a regular-season football game today or whether it will be put hold again because of air-quality conditions caused by a wildfire in Southcentral.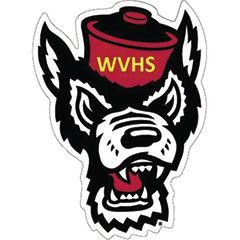 West Valley was scheduled to play the Service Cougars at Service High School on Friday night in Anchorage, but the game was canceled because of air-quality conditions caused by the Swan Lake wildfire near Sterling.
All high school football games in the Anchorage area were canceled Friday.
West Valley interim head coach Norm Davis said by phone Friday that the Wolfpack will learn by 8 a.m. today whether it's playing the nonconference game against Service, of the Division I Cook Inlet Conference. The Wolfpack are members of the Division II Railbelt Conference.
If the game takes place, it will start at noon.
West Valley had its home opener against the Soldotna Stars on Aug. 23 canceled because of travel restrictions by the Kenai Borough School District for its athletic teams, due to the air-quality conditions caused by the Swan Lake wildfire near Sterling on the Kenai Peninsula.
West Valley instead had a scrimmage that day against the Eielson Ravens at West Valley High School. Eielson, the defending Division III state champion from the Aurora Conference, was scheduled to play Aug. 24 at Kenai but couldn't travel because of the air-quality concerns on the Kenai Peninsula.
West Valley traveled early Friday morning from Fairbanks and had a walk-through practice at Colony High School in Palmer. 
"We never made it to Anchorage," Davis said.
The team and coaches got as far as Chugiak High School, about 16 miles from Anchorage, and stayed there overnight.
West Valley has tried to stay positive amid this season's cancellations and postponements.
"We're just taking advantage of the extra practice time," Davis said.
The Lathrop Malemutes' nonconference Division II game at Kenai, which was scheduled for 1 p.m. today, was canceled Thursday.
"By the end of practice that day, we were getting texts from other teams that their games were canceled, too," Malemutes head coach Luke Balash said Friday night.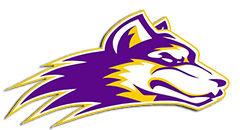 "We're going to take three days to spend time with our families and get ready for the second half of the season."
Lathrop is scheduled host Service at 5 p.m. Sept. 7.
Other games today involving Interior teams are Eielson hosting the Ketchikan Kings in a nonconference game at 1 p.m. at Buck Nystrom Field on Eielson Air Force Base, and the North Pole Patriots visiting the Eagle River Wolves in a nonconference Division II game at 2 p.m. today.
Ravens rally 
The Eielson Ravens rallied for a five-set victory over the Lathrop Malemutes in a nonconference volleyball game Thursday at Eielson High School.
Eielson, of the Class 3A Aurora Conference, prevailed 29-27 in the first and won 25-21 in the second set. Lathrop, of the 4A Mid Alaska Conference, registered consecutive 25-21 victories in the third and fourth sets.
The Ravens emerged with a 16-14 win in the fifth set after trailing 14-10.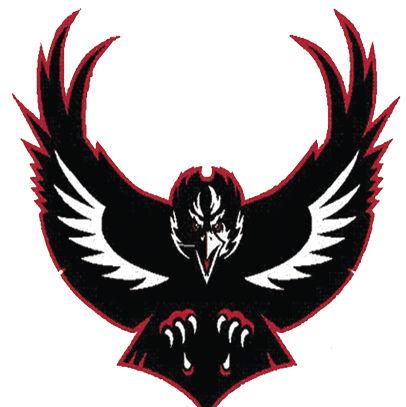 "There were tears shed on and off the court," Nicole Robinson, Eielson's first-year head coach, said Friday. "It meant a lot to be able to beat Lathrop. My players, in their own words, said they had always choked when it came to Lathrop.
"They continued to push through the struggles and kept climbing, and ended up getting the victory."
Shannon Holan and Jessica Eid provided 30 and 21 digs, respectively, for Eielson. Eid also had three kills and three aces.
McKenna Hopper led the Ravens with seven kills and contributed three aces and a block. Trinity Eliassen had 18 assists  and served four aces, while Gabriella Baker had three kills to go with two blocks.
Sarah Loveless contributed a block for Eielson, which visits Monroe Catholic for a conference match at 6 p.m. Tuesday.
Flag football
The West Valley Wolfpack downed the Hutchison Hawks 37-6 in Friday night's Mid Alaska Conference flag football game at the Fairbanks Youth Soccer Association Turf Fields. 
On Thursday, the Lathrop Malemutes rolled to a 40-0 win over the visiting North Pole Patriots.
Lathrop opened the season Tuesday with a 33-0 win over Hutchison. West Valley and North Pole met in Tuesday's other season opener.
Correction
There were seven assistant coaches of the West Valley football team who were suspended after three student-athletes nearly drowned in a preseason training activity July 26 at the University of Alaska Fairbanks Patty Center Pool.
The number of the assistant coaches was incorrect in a story on Page A1 on Friday about Thursday's school board meeting regarding the status of the seven assistant coaches. The school board, after an execution session at the meeting, upheld the coaches' two-year suspensions.
Contact News-Miner sports editor Danny Martin at 459-7586. Follow him on Twitter:@newsminersports.