The objective was simple for the Monroe Catholic High School boys soccer team Wednesday night at the Fairbanks Youth Soccer Association turf fields.
Win Wednesday night's Mid Alaska Conference game against the North Pole Patriots and advance to the Division II state tournament for the first time.
The Rams wasted no time in making history. 
Monroe Catholic seized a 3-0 lead in the first half and went on to a 4-2 victory to set up their debut at the Division II state tournament on May 23-25 at Service High School in Anchorage and at Eagle River High School.
Head coach John Mayer's head got doused with water as a sign that the Rams were state-tournament bound.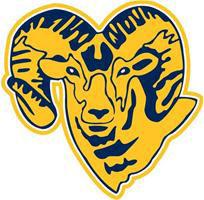 "Just pure elation," Mayer said while water dripped down his face. "We've tried so hard just to have teams for many years, and to actually have enough players, and enough quality players, give their all."
Eighteen players, including eight seniors, helped the Rams finish 7-0-1 in MAC games to earn the conference crown and advance to the state tournament.
"Half of these guys are not soccer players, they're not comp soccer players," said Mayer, who has been the Rams boys soccer head coach for six years and has worked at the school for 16 years.
"They're basketball, they're baseball players, they're softball players. They came out because their school is so small. Everybody does as many things as they can to support everybody else. It's just an amazing thing."
Nathan Walsh is among the Rams' multiple-sport athletes and he contributed two goals Wednesday night to help Monroe make it to state.
"This is great. I've never been to a state tournament for high school soccer," Walsh said. 
Walsh plays as center back and holding midfielder for the Rams soccer team and he's a sprinter for the Monroe track and field team.
He'll have to manage his team in Southcentral, because the state soccer tournament and state track and field meet are nearly running simultaneously. The Division I and II state track meets take place May 24-25 at Palmer High  School.
"I'm going to figure it out," Walsh said with a smile.
He and the rest of the Rams didn't have to figure out that they needed to be aggressive offensively against the Patriots.
Izak Lohrke produced the game's first goal with a drive and a crossing shot at the edge of the net at the sixth minute.
"It was a huge momentum change. It hyped everybody up," Walsh said. "We were a little slow to start, but after that it was good."
Isaac Garcia surprised Patriots goalkeeper Ty Bruntz with a 26-yard shot at the 27th minute. Walsh made it 3-0 at the 35th minute with a low crossing shot.
"We wanted to stay calm and focused and play the way we know how to play," Mayer said. "I told them to stay on the attack, don't hunker down, don't let them near our goal and just keep on attacking, and it worked."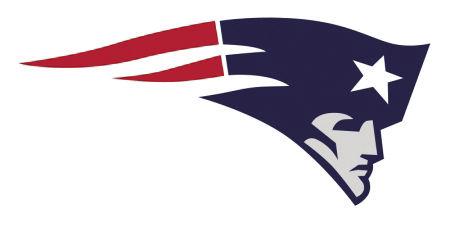 Christopher Berrellez attacked and got North Pole's first goal at the 45th minute of the game. 
Walsh launched a 30-yard shot that sneaked in at the left corner of the crossbar at the 54th minute for an insurance goal for the Rams.
At the 67th minute, Daniel Crutcher got Rams keeper Tre Puryear to commit early and the Patriots standout dribbled to the left post and drilled a shot which bounced in off the right post.
North Pole, a year ago, had a postgame celebration that was similar to Monroe's on Wednesday. The Patriots advanced to the Division II state tournament first time in 2018 but there's no postseason play this year for the North Pole boys squad.
"It just came down to the fact we came out a little flat (in the first half) and a couple of lapses on defense cost us early on," Patriots head coach Damon Crutcher said.
Only the first-place boys and girls teams in the MAC advance to the Division II state tournament. 
North Pole and the Hutchison Hawks are the only girls teams in the MAC, and the Patriots returned to the state tournament after posting a 1-0-2 record in conference play.
Contact News-Miner sports editor Danny Martin at 459-7586. Follow him on Twitter:@newsminersports.