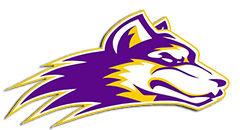 Jagan Nautiyal drove in four runs and scored three times while contributing two hits for the Lathrop Malemutes in a 14-4 win over the Eielson Ravens in a Mid Alaska Conference high school baseball game Friday night at Arco Field.
Hatcher Wendt had two hits, two RBIs and a run scored to help Lathrop win its first game of the season after two losses.
Mason Steffers scored twice for the Ravens (1-4). Matthew Scarboro, Brock Renson, Ryan Armour and Jaydenn Manibusan each had a hit for Eielson.
Scarboro and Manibusan each scored a run and Renson had an RBI.
Lathrop used three pitchers and Eielson five in the second game this week between the teams.
Lathrop starter Hunter Merideth worked 41/3 innings, striking out five and walking three while allowing four hits and four runs, with two earned.
Chase Reed struck out two and walk one in a 2/3-innings stint. Luke Millam gave up a walk and struck out two in a one-inning appearance.
Renson started for Eielson and went 1/3 innings, allowing four runs (four earned) and three walks. Donovan Paul also went for 1/3 innings, getting a strikeout while allowing a walk, a hit and two runs (one earned).
Manibusan pitched two innings, allowing a hit, eight walks, three runs (three earned) while striking out three.
Austin Yates went for 2/3 innings, walking two and allowing three runs (none earned). Steffes struck out two, walked two, allowed four hits  and two runs (one earned) in a two-inning stint.
Eielson defeated Lathrop, 8-4, on Tuesday night at Newby Field in North Pole.
Shurr sparks Hutch girls
Senior Sierra Shurr scored two goals and assisted on two others for the Hutchison Hawks in a 5-2 win over the Houston Hawks in Friday's nonconference girls soccer game in Houston.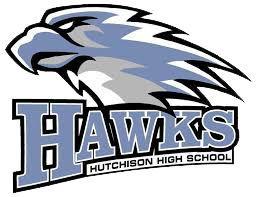 Fellow Hutchison senior Alyssa Goforth provided a goal and an assist, while junior Jonnie Vann and freshman Anya Armstrong each had a goal in the team's first win of the season.
Hutchison, 1-1-2 overall and 0-1-0 Mid Alaska Conference, faces the Redington Huskies at 10 a.m. today in Wasilla.
West Valley soccer sweeps
The West Valley girls soccer team defeated the host Chugiak Mustangs, 3-2, on Friday, while the Wolfpack boys team emerged with a 1-0 victory in the nonconference doubleheader.
Aubrey Stacy scored all three goals for the Wolfpack girls team.
The Wolfpack was down 2-1 at halftime before Stacy tied it at 2 in the second half. Stacy then booted in the third goal with about 15 minutes left to play.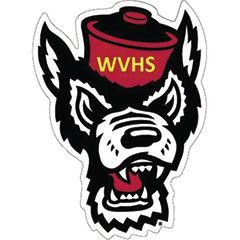 The West Valley boys, backed by goalkeeper Kristaps Bareika, encountered a well-organized Chugiak defense in a scoreless first half.
The Wolfpack's Ethan Raygor registered the only point of the game, kicking the ball straight in off a set piece from 23 yards out.
West Valley continues their road trip today against the Eagle River Wolves, with the boys game at 10 a.m. and the girls at noon.
Denny leads Patriots boys
Skyler Denny scored twice and goalkeeper Ty Bruntz secured the win for the North Pole Patriots boys soccer team in a 5-1 win over the Eielson Ravens in Friday's Mid Alaska Conference game at the Fairbanks Youth Soccer Association turf fields.
Bryce Wyman, Justin Howard and Daniel Crutcher also scored for the Patriots.
North Pole softball falls, wins
The North Pole softball team compiled a 1-2 record during the first two days of the three-day Rally in the Valley Tournament in Wasilla and Palmer.
The Patriots lost 8-4 to the Colony Knights, of Palmer, on Thursday night. North Pole trailed 7-0 and finished the game with one hit.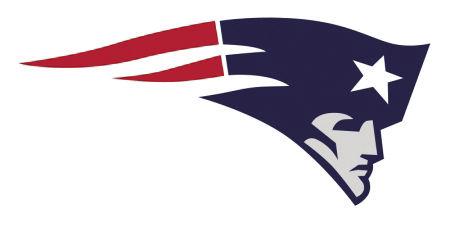 North Pole split two games Friday, falling 7-4 to the Kodiak Bears and beating the Wasilla Warriors, 14-1.
Against Kodiak, Janice Dykes hit 1 for 1 with a RBI and two runs scored, while Karlee Pearson was 1 for 2 with two RBIs
Sierra Glade and Savannah Sievers each batted 1 for 2, and Sievers contributed a RBI and a run scored.
Sievers was the Patriots starting pitcher and she worked only an inning because of arm problems. She allowed three walks.
Dykes took over in the pitching circle and she struck out five while allowing two walks and hitting two batters.
Dykes went the distance in the win over Wasilla, throwing a one-hitter while walking four and striking out two.
At the plate, she scored three times while batting 1 for 2 with a RBI. 
Hailey Croan hit 1 for 2 and drove in three runs.
Karlee Pearson and Cece Martinez each batted 1 for 3. Pearson had a RBI and a run scored, and Martinez scored twice and drove in two runs.
North Pole takes on the Homer Mariners  at 1:45 p.m. today and Palmer Moose at 5 p.m.
Also Friday in the Rally in the Valley, the Lathrop Malemutes downed Palmer 17-14. Lathrop faces Colony, a Railbelt Conference rival, at noon today.
The West Valley Wolfpack edged Kodiak, 8-7, on Friday and the Delta Junction Huskies beat Palmer, 7-3.
News-Miner sports assistant Selena Moore contributed to this report. Contact News-Miner sports editor Danny Martin at 459-7586. Follow him on Twitter:@newsminersports.