Despite high school football season starting in only a matter of weeks, crosstown rivalries were put aside when teams from West Valley, Lathrop, Monroe and North Pole gathered in West Valley's performing arts center Wednesday to discuss character and ethics, both on and off the field.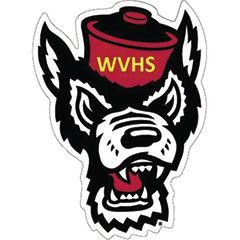 Roy Hessner, West Valley head coach, organized the event after attending a seminar titled "Coaching Boys Into Men." The three-day seminar was put on by the Alaska Department of Public Safety in Juneau, and was aimed at reducing domestic violence and violence against women through the influence that coaches have on their players. 
"We coaches have tremendous influence over the athletes that are on our teams," Hessner said, "and oftentimes we are the father figures in their lives." 
While at the seminar, Hessner and other coaches screened the documentary "Roll Red Roll," which told the story of a girl who was raped by two high school football players in Steubenville, Ohio. The 2012 case was notorious for the public backlash that the victim initially received, as Steubenville residents sought to protect their renowned football team by covering up the crime that was committed. 
"The one theme from the movie that echoes in my head is if one person had been this girl's champion, countless lives would have been different today," Hessner said. 
In addition to revealing the grave details of the crime, the film also addressed topics that student-athletes can address within their own lives, such as the bystander effect, giving and receiving consent, and standing up for someone who has been sexually assaulted. 
"As I watched (the film), I immediately thought, 'My team needs to watch this,'" Hessner said. "When I had my initial parent/team meeting in April, I told them that my primary mission for Wolfpack football was to build character and use football as a vehicle to teach things like discipline, work ethic and integrity."
Hessner's initiative quickly caught on with the other coaches. "As I was organizing things, I thought that it would be very powerful if all the teams in the district came together under one roof, laid down our school colors and rivalries, and addressed (a subject) that transcends the school you attend or who your coach is."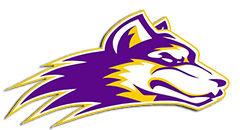 Luke Balash, Lathrop head coach, discussed how party culture, especially in high school and college, can often be a difficult test of a young person's character. "What we are looking at here is how can our kids be a positive influence, and protect those around them."
This season will be Balash's fourth as head coach for the Malemutes, and his eighth year coaching at Lathrop. Balash also served as assistant coach for North Pole's football team for several seasons.  
From Monroe, head football coach Marcus Cogley echoed Balash's views, and expressed that "pretending it can't happen" is one of the biggest problems surrounding issues of sexual assault and violence.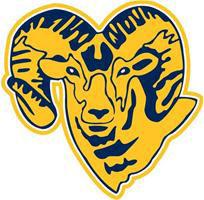 Cogley, a West Valley football alum, is beginning his third season as the Rams' head coach and his sixth year of coaching. 
"As coaches, we don't assume we have a predator in our midst. ... But we do have a couple hundred young men under our leadership that will have their moral courage tested countless times through high school and over the rest of their lives," Hessner said.
Hessner served as West Valley's assistant football coach last season and also took over the Wolfpack's JROTC program. 
"Ultimately, we want to equip them with the tools necessary to stand strong and not just avoid participation in bad behavior but to actively counter the negative influences they may come against."
Contact News-Miner sports assistant Brian Ely at 459-7589.