The Delta Junction Huskies and East Anchorage Thunderbirds high school softball teams posted 3-0 records Friday in their respective pools of the inaugural Midnight Sun Invitational Fastpitch Tournament at the South Davis Fields.
The Huskies posted pool-A wins of 11-5 over the Eielson Ravens, 6-5 over the Lathrop Malemutes and 9-7 over the Service Cougars.
The Thunderbirds won its three pool-B games by shutouts — 12-0 over the West Valley Wolfpack, 19-0 over the Monroe Catholic Rams and 9-0 over the Kodiak Bears.
East won Division I state title last year at the South Davis complex and Delta placed third there in the Division II tournament.
In other games Friday, Lathrop beat Eielson, 9-1, and lost to Service by the same score. West Valley downed Monroe, 18-0, and defeated Kodiak, 6-3. 
Kodiak won 13-0 over Monroe and Service defeated Eielson, 11-1.
The tournament begins at 9 a.m. today with crossover games. Semifinals are set for 10:20 a.m. and the winner's bracket is slated for 1 p.m.
Elimination games are set for 10:20 a.m., with the elimination final at 2:20 p.m.
The championship game is scheduled for 3:40 p.m., and should an if-necessary game be required, it's slated for 5 p.m.
West Valley soccer splits
The West Valley Wolfpack boys soccer team improved to 14-0-1 overall with a 2-0 victory over the Eagle River Wolves in Friday night's nonconference game at the Fairbanks Youth Soccer Association turf fields.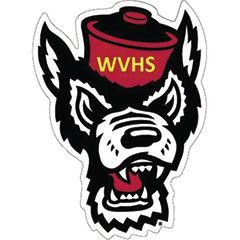 Alwayne Anglin and Michael Dow scored, and goalkeeper Kristaps Bareika earned his ninth shutout of the season.
Anglin scored from inside the box with a shot that deflected off the Wolves keeper's hands and went into the net.
Dow's goal was a 30-yard shot that went in after striking the backside post.
West Valley's girls team lost 1-0 to Eagle River, which scored on a free kick with five minutes left in the game.
"Our first half was excellent with great passing and a lot of chances, but we couldn't put one in the back of the net," Wolfpack head coach Sven Grage wrote in an email. "It was a similar picture in the second half.
"We tried hard to tie the game but we missed a good chance only a few feet from the goal line."
Monroe baseball wins
Three Monroe Catholic pitchers combined on a five-hitter and the Rams defeated the Lathrop Malemutes, 14-4, in a five-inning Mid Alaska Conference baseball game Friday night at Growden Memorial Park.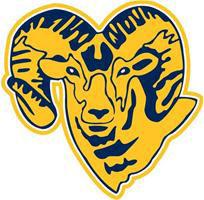 Jake Footit scattered four hits, allowed four runs and two walks, and struck out in two innings. Pearson Clark threw a no-hitter and struck out three in a two-inning stint.  
Trae Puryear gave up a hit and had a strikeout in a one-inning appearance.
Clark, Footit, Gabe Silas and Aiden Krause each had two hits among Monroe's 12 hits. 
Footit had a triple, scored twice and drove in two runs, and Krause had two RBIs and a run scored. Clark scored twice and drove in a run, while Silas scored three times.
Isaac Garcia drove in two runs during an 0-for-3 night at the plate. Puryear had a hit, a run scored and an RBI. Josh Gray scored twice and contributed a hit.
Brighton Higbee provided a hit and a run scored for the Rams, who led 10-4 in the bottom of the third inning.
Hunter Merideth batted 1 for 3 with two RBIs for Lathrop.
Malemutes teammate Nick Sutton went 1 for 3 with a run scored and an RBI. Jagan Nautiyal also scored.
Contact News-Miner sports editor Danny Martin at 459-7586. Follow him on Twitter:@newsminersports.