Three longtime University of Alaska Fairbanks faculty members have been honored with the 2021 Emil Usibelli Distinguished Teaching, Research and Service Awards. 
The annual Usibelli Awards were established by Usibelli Coal Mine in 1992 and recognize people for their contributions to the university. Winners, who will each win a $10,000 cash award, were announced via a news release Wednesday.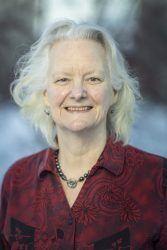 • Denise Thorsen, a professor at the College of Engineering and Mines and director of Alaska Space Grant was honored with the Distinguished Teaching Award.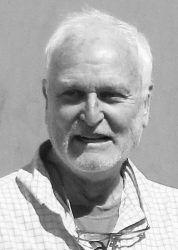 • The Distinguished Research Award will be presented to Donald "Skip" Walker, a professor at the Institute of Arctic Biology and College of Natural Science and Mathematics.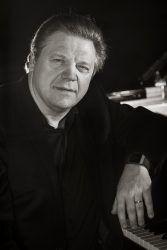 • Eduard Zilberkant, a professor at the Department of Music and conductor of the Fairbanks Symphony Orchestra, will receive the Distinguished Service Award.
They will be honored at UAF's Blue and Gold Celebration on Feb. 27.
Thorsen came to UAF in 2001 after working in the private aerospace industry and as a university research scientist. As director of the Space Science Engineering Program, she has helped students create "cube" satellites, communication technologies and ideas for future space missions. In classes, she focuses on real-world applications, incorporates peer mentoring and devotes time to problem-solving. Her students give her high praise, and many have gone on to aerospace industry careers.
"She will take students under her wing and help them through the toughest parts of their lives," engineering student Morgan Pohlman wrote in her nomination letter. "Her guidance inspires students to reach potential that they didn't even know they had. Her mentorship and care help students find themselves in the world."
Walker first came to Alaska's North Slope as an oil field roustabout in 1969 before earning a biology degree. His graduate research included botanical field work near Barrow, now named Utqiagvik, and Walker has studied Arctic vegetation ever since. He came to UAF in 1999 and created the Alaska Geobotany Center, where he researches and maps Arctic vegetation and studies its relationship to permafrost, snow, sea ice and disturbances such as roads and petroleum development.
"Want to experience the Arctic? There is no better way than to accompany Skip Walker," Brian Barnes, the director at the Institute of Arctic Biology, wrote in his nomination letter. 
Zilberkant's parents, both musicians, dared a dangerous emigration with their family from Russia to the United States in the 1970s. After earning his doctorate in piano performance, Zilberkant came to UAF in 1997. In addition to performing internationally and teaching, he serves as music director and conductor of the Fairbanks Symphony Orchestra and the Arctic Chamber Orchestra. He has twice brought an international e-piano competition to Fairbanks.
"He has reached out to young and old alike with his amazing talents and dedication," wrote Fairbanks Symphony Orchestra President Charles Lemke in his nomination letter. "He has brought beautiful music to our local community, the state and the world. His professional reach has touched many of the world's finest classical musicians."
Tickets and more information about the Blue and Gold Celebration are available at www.uaf.edu/blueandgold.