The S.S. Nenana was once a star attraction at Pioneer Park, but now that star is fading.
The 237-foot wooden sternwheeler famous for plying Interior Alaska rivers in the 1930s, 1940s and 1950s sits in the middle of Fairbanks' most popular park with chipping paint and a sign that reads, "The S.S. Nenana is closed to foot traffic. For your safety, please stay behind the fence line and off the sailing ship."
The historic vessel was closed for tours last year after an engineering report outlined safety problems. Since then, no maintenance has been done, and the Nenana continues to slip into decline with drainage problems, mold and a beam that holds up two monkey rudders that is sagging and cracking at the stern. Safety and liability concerns are holding up volunteers who want to help.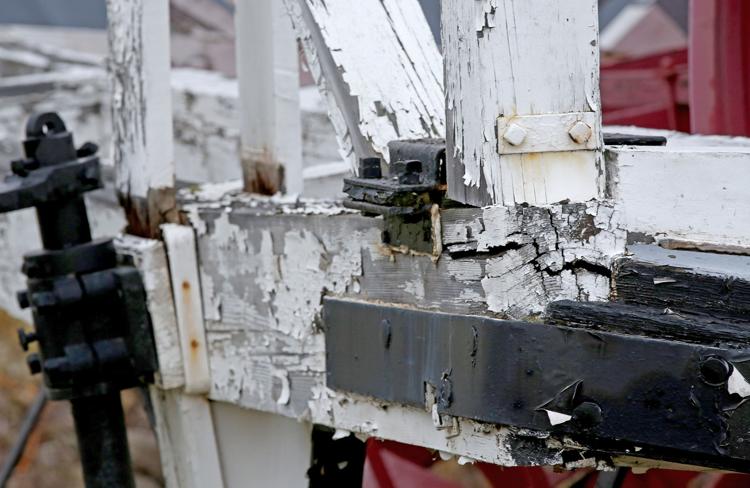 A small group known as Friends of SS Nenana Inc. wants to take charge of the vessel, mitigate some immediate problems and eventually re-restore it. The group is negotiating with officials of the Fairbanks North Star Borough but they feel that officials are putting up obstacles and time is running out.
Some work must be performed on the Nenana before winter sets in to prevent the monkey rudders from breaking off, according to members of the friends group along with a naval architect and marine engineer who flew up from Seattle in June to inspect the boat.
"The SS Nenana is one of only three steam-powered passenger sternwheelers of any kind left in the U.S.," wrote Patricia De Nardo Schmidt, president of Friends of SS Nenana, in an Oct. 26 email to Borough Mayor Bryce Ward, Chief of Staff Jim Williams, the Borough Assembly and the News-Miner.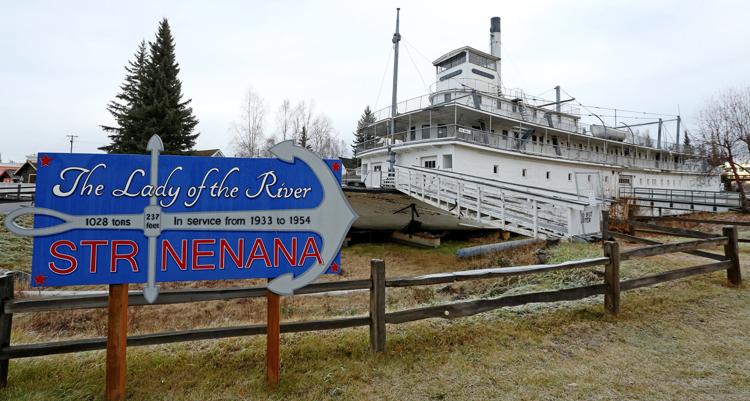 "To do nothing and allow her to deteriorate is unspeakable, not when there are other options to prevent this from happening and a community that is willing to step up and take over the responsibility and cost to repair her," Schmidt wrote.
Restoration of the Riverboat Nenana was nominated as a potential project for a capital improvement plan under development by the mayor, but 93 other projects—including seismic bracing at the Big Dipper Ice Arena and basic maintenance at about 10 schools—were nominated and are in competition for about $20 million in building maintenance funds.
Members of the Friends of SS Nenana said they feel like some borough officials are treating the situation as hopeless. The group has been encouraged to focus on finding a new home for a diorama inside the boat.
Friends of the Nenana has about 12 members, according to Schmidt. A few contractors have reportedly volunteered to help and almost $7,000 has been raised to work on the boat, Schmidt wrote in a proposal to the borough for restoring it.
The group is looking into getting liability insurance to meet borough requirements. The borough wants about $1 million in general liability insurance, workers compensation coverage, professional liability insurance and drivers coverage, if needed, according to Williams.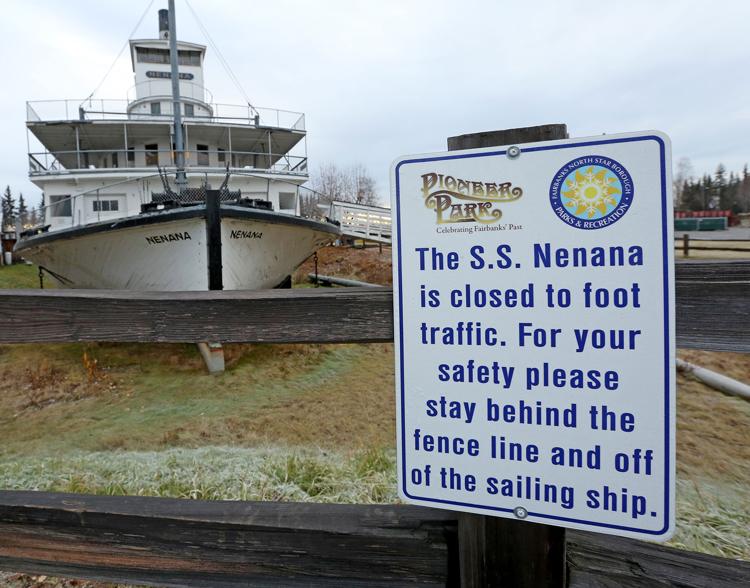 "We have been in negotiations with the Friends of SS Nenana for several months and our goal is to enter into a facility use agreement or lease similar to the agreement with the Folk School," Williams wrote in an email.
"The biggest hurdle at this point is the Friend's ability to meet liability insurance requirements. Once an agreement is in place, the Friends of SS Nenana can get started on performing reasonable restoration work on the vessel," Williams wrote.
Schmidt thinks working out an agreement with the borough will take many more months and she fears that in the meantime the monkey rudders will break off.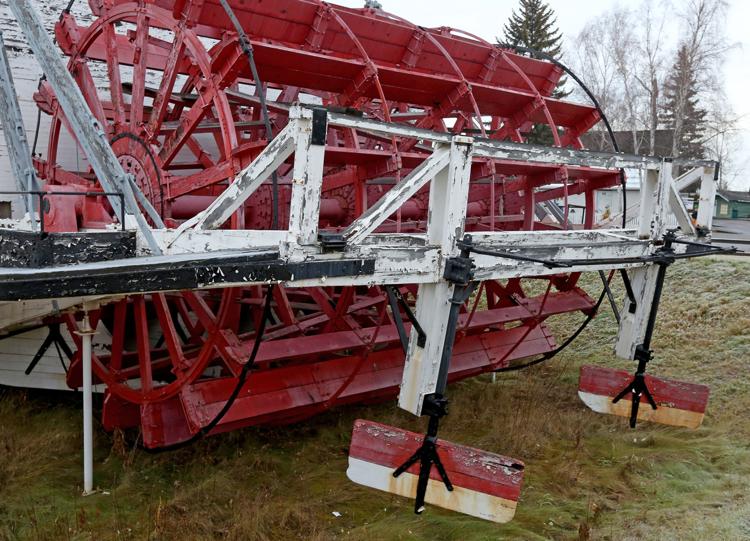 She is getting quotes to meet the borough's liability coverage requirements, she said. Friends of SS Nenana is a state-certified nonprofit organization affiliated with the North Star Community Foundation and working under its 501 (c) 3 status.
"I am waiting on quotes from Hub International and Denali Agency, Inc. so we can move forward on our lease agreement with the borough," Schmidt wrote in an email. "The borough is not going to allow anyone on the boat working from our group until we have this coverage. We understand that."
Pioneer Park has been home to the Riverboat Nenana since the 1960s when a canal was dug and the vessel was floated into the park. The ship became a flagship attraction after Pioneer Park opened as Alaska 67 Centennial Exposition to celebrate the 100-year anniversary of the Alaska Purchase.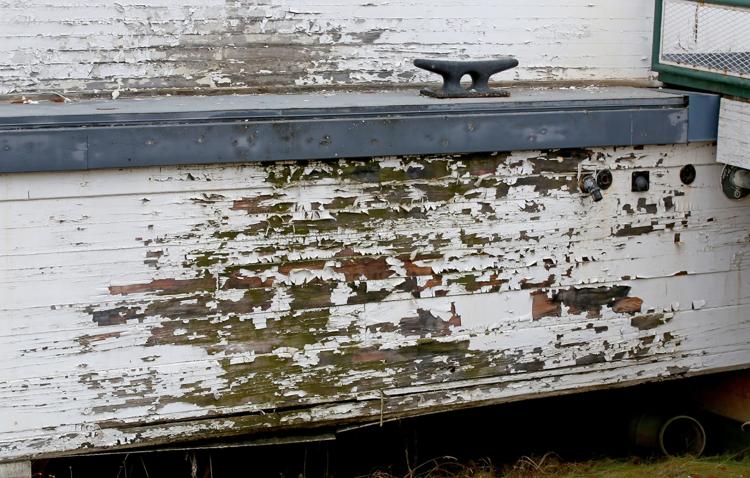 The Riverboat Nenana was selected as a National Historic Landmark in 1989 while it was undergoing a restoration. It's one of 50 national landmarks in Alaska and three landmarks in Fairbanks. The other two national landmarks in Fairbanks are Ladd Field and the George C. Thomas Memorial Library.
In recent years, the Nenana has appeared on another list, the 10 most endangered places in Alaska by the Alaska Association for Historic Preservation.
In a photo dated 2011, the Nenana looks crisp and freshly painted. L. Paul Zankich, a naval architect and marine engineer who inspected the Nenana inside and out in June, said he thinks the vessel was well cared for until recent years.
"There are pigeons flying in there," he said. "When you don't do anything on the boat for two or three years, now you are really behind. They have got to step up and preserve it."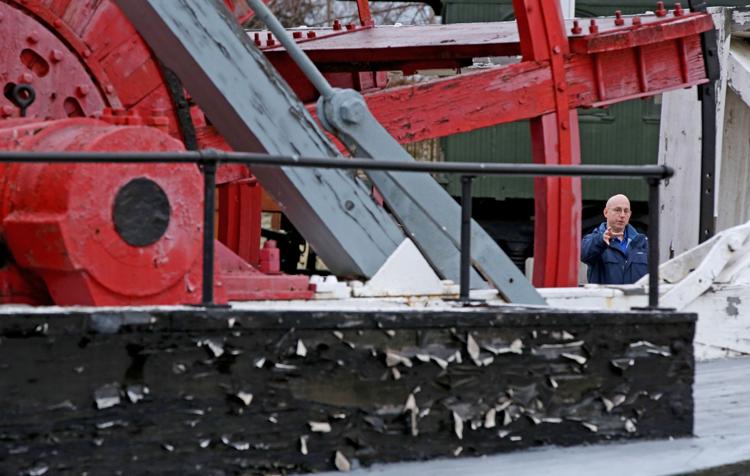 Zankich got involved after visiting Fairbanks in 2018 on an aurora-watching trip. He was disappointed to learn the Nenana was closed to tours and found the Friends of SS Nenana group through an internet search. He volunteered to inspect the vessel for free.
Zankich works for Columbia-Sentinel Engineers Inc., which he said was involved in the previous restoration of the Nenana. His opinion around safety on the boat is at odds with the opinions of local engineers and public works employees.
For example, Zankich disagrees that decks on the Nenana need to be replaced. An engineering report recommended the decks should bear a load of 40 pounds per square foot, he said. But the decks were designed to hold 20 pounds per square foot when the boat was built, he said. He thinks the decks can be patched.
Zankich said Fairbanks is not alone in its plight to save a historic boat. Preserving marine vessels is challenging. Fees collected from tours often do not cover the cost to maintain such vessels.
"Most of them don't make it," Zankich said.
Contact staff writer Amanda Bohman at 459-7545. Follow her on Twitter: @FDNMborough.