Logan Holmer took a walk away from his party to relieve himself in privacy last week on a hilltop more than a 10-mile hike from Chena Hot Springs Resort. In the snow and fog near the summit of Far Mountain he was separated from the group and ended up spending 3 1/2 days alone with his dog, Mike, subsisting on bearberries and moss as they tried to find their way back.
"The moments where I realized that I was actually lost were a little scary but I was pretty good about pushing those negative thoughts away and giving myself objectives to keep my mind in the right spot," he said in a Facebook message last week describing the experience.
When searchers from Wilderness Search and Rescue and the Alaska State Troopers found them, Holmer and Mike had wandered more than 30 miles in ridgeline distance from the resort. Just prior to being found, Holmer had gotten his bearings with improved visibility and was headed in the right direction.
The Far Mountain traverse
Logan Holmer, 26, is a former Chena Hot Springs Resort groundskeeper who has completed the 26-mile Far Mountain traverse twice before, including in December, when not many people brave the exposed ridges and deep snow to complete the hike. Holmer grew up in Missouri, and has always considered himself an avid outdoorsman, comfortable in the woods.
On May 7, Holmer was joined by three other current and former resort employees and Mike, Holmer's retired sled dog. They walked on bare ground over about half the terrain, and used snowshoes through sections of deep snow. They planned to complete the traverse in two days.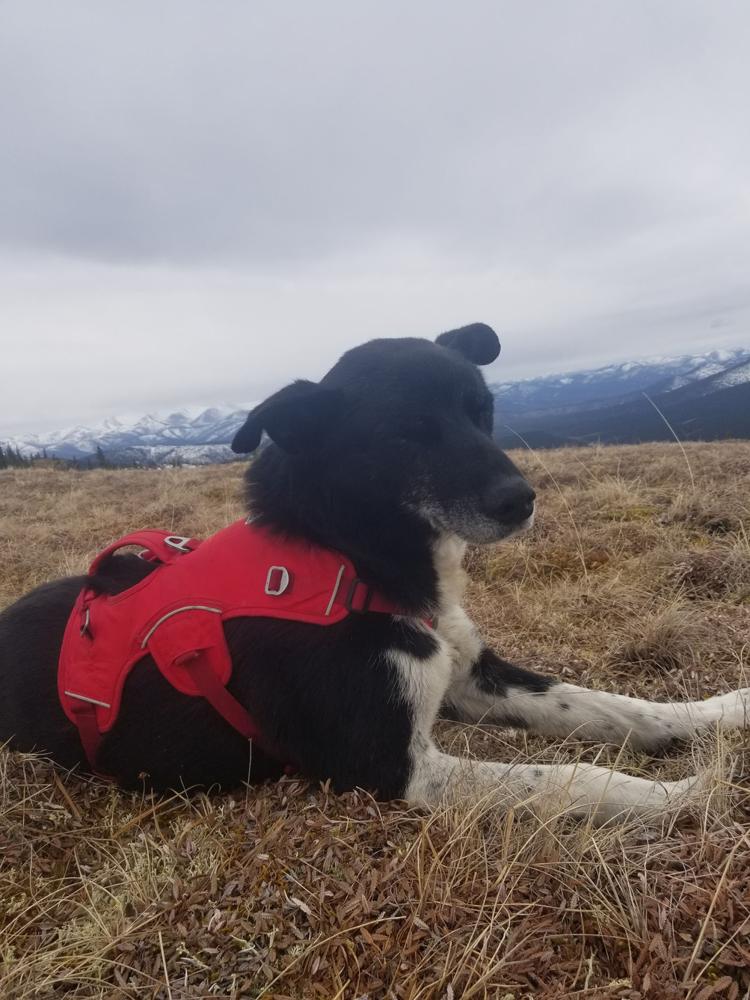 With an elevation of 4,694 feet, Far Mountain is the high point along the ridge that extends beyond Chena Hot Springs Resort and the Monument Creek Valley. It's distinguishable from the rolling hills in all directions by its higher elevation and the communications equipment on the summit.
The traverse involves a series of hill climbs and descents, with a total of 14,000 feet of upward climbing, according to Kyle Joly's guidebook "Outside in the Interior." It's a similar hike to the more popular Chena Dome Trail nearby, except that there's no trail over most of the Far Mountain route.
Holmer said he and his friends had a good first day, covering the initial 13 mile hike to the Far Mountain summit, where they camped.
"Sun was shining," Holmer wrote. "Everyone was enjoying being where we were."
Separated
In the morning, the weather was foggy and snowy. Holmer said he got up early, ate breakfast, and told the others he needed to "take care of business." He said he told them he'd meet up when they broke camp and headed out.
He didn't see them again for the rest of the trip.
From camp, Holmer said he walked down the ridge that he thought they would use to continue on their route. But it wasn't the right ridge. It descended steeply into the valley. He turned around and returned to the campsite to find everyone had already left.
Holmer assumed the others had left down the correct ridge, and he followed their tracks, hurrying to catch up.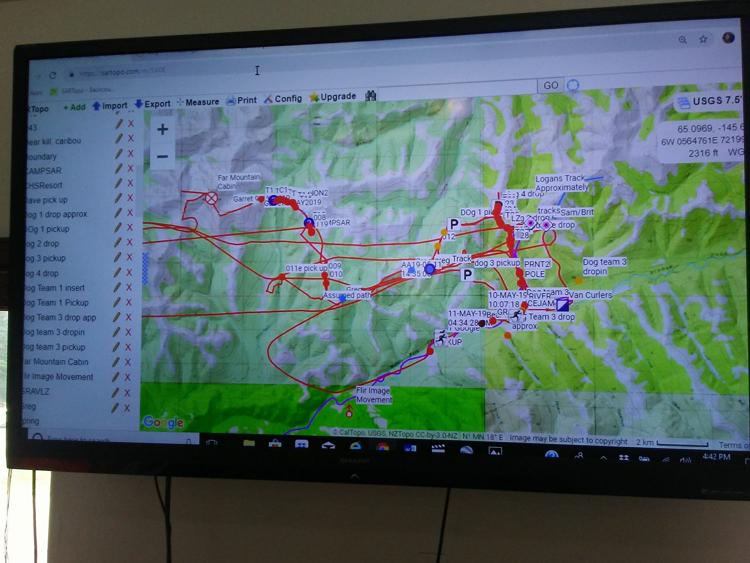 "The tracks started to spread out and become confusing through the patches of snow and tundra and I eventually lost them. I wasn't sure where they were," Holmer wrote.
Holmer walked along the second day, still thinking he was on the right route. He thought the others were either ahead of him, or had gotten lost and might need him to summon help for them from the resort.
Holmer carried a compass, but no map or GPS device. The route is fairly straightforward on a clear day when the ridgelines are visible from a distance, but it was difficult to choose the right ridge in the fog.
He didn't know it at the time, but the other three went off course, too, even with the help of GPS.
When the other three hikers realized they were on a ridge above Ottertail Creek, they hiked down to the middle/east fork of the Chena River, where they found a canoe to borrow at a cabin along the river. They camped a second night on the river and reached the Red Squirrel campground along Chena Hot Springs Road on the morning of the third day, said Tomomi Matsuzawa, a member of the party.
Hiking alone
Holmer brought two days of food. He camped alone the second night, and continued hiking the third day, thinking he was on route and would soon reach Chena Hot Springs Resort. However, at some point he realized "things just didn't look right."
He spent the third and fourth day doing some "heavy hiking," trying to find a familiar landmark. Most of the hiking he realized was in the wrong direction. He ate the last of his food — a tortilla and some peanut butter — on the morning of his fourth day.
A search and rescue team involving more than 40 people commenced on the third day, said Cutter Degerlund, president of the Fairbanks groups Wilderness Search and Rescue.
Holmer's fourth night — Friday night — was a low point. It was colder, and he and Mike dropped off the ridgeline to get cover away from the wind.
"There was a moment of 'Well, I need help' and it was very difficult to admit it," he wrote.
Holmer started supplementing his diet with bearberries and a rooty moss. He chose the rooty moss because it was plentiful and he had heard somewhere that roots are usually safe to consume. The roots were painful to chew, but he believed he gained some nutrition from them, especially on the cold night when he struggled to stay warm enough to sleep.
"I was laying in a huge bed of these plants and I pulled up a huge salad and broke them up with my hands and choked them down with the water I had stocked up for the evening," he wrote. "Almost instantly I was feeling warmer and was able to get some sleep."
The fifth day was sunny. Holmer said he took advantage of the better weather by drying out his clothes, treating his blisters, and rubbing mushers wax on Mike's paws and nose.
He climbed a ridge to figure out which direction to walk and chose a high point that looked impossibly far away.
"No other direction made any more sense. I decided to plan a route along the ridge to get a little closer to that high point to see if I could make out the station at the top."
Miles closer, Holmer, having spotted the communication equipment on the mountain, could see that the high point was, indeed, Far Mountain. He was relieved to not be lost anymore, but he dreaded the three or more day hike back to the resort. As he hiked along the ridge, a helicopter appeared "out of nowhere" and dropped off a man. Holmer said he snowshoed up to the man and "embraced him like he was my best friend."
A few days after the rescue, Holmer said he's feeling better, although it's taken him longer to recover than he thought. He finds he's always hungry and struggles to feel hydrated.
He said his dog was tired for two or three days but now appears to be ready for another adventure.
"That dog lives to wander and explore," he wrote.
Contact outdoors editor Sam Friedman at 459-7545. Follow him on Twitter: @FNDMoutdoors.