A new documentary about legendary dog musher George Attla had its local premiere at the Davis Concert Hall on Wednesday and will have two screenings at the Regal Tikahtnu in Anchorage on Thursday and Friday. The film, titled "Attla," follows the titular man himself as he trains his grandnephew Joe Bifelt to compete with Attla's sled dog team.
"It's a film about family and cultural renewal and one generation making sure they do their part to help the next generation. It certainly is a film that offers hope, what communities can do when they come together and the elders in the community are honored," Executive Producer Lois Vossen told Indiewire. "In addition to that, it's also just a great sports story. It's not something that's widely covered in the Lower 48."
George Attla was born in 1933 and became a champion sprint dog musher, winning 10 Anchorage Fur Rendezvous Championships and eight North American Open championships. Following a career that spanned over half a century, Attla battled B-cell lymphoma and passed away in February 2015.
The documentary features some of the final interviews with Attla and footage of him training his grandnephew, as Bifelt works towards competing in the 2015 Anchorage Fur Rendezvous. Bifelt, who turned 25 on Friday, said that the Fur Rondy was ultimately canceled that year, so he ended up running in the Open North American Championship in Fairbanks instead.
"The documentary is about the late George Attla Jr.'s life, and basically we were training dogs together when the documentary came about," Bifielt told the News-Miner. "So it's kind of focused on our training and is weaved in with his history and him winning world championships as a spring dog musher."
Bifelt explained that, in 2014, he was about to embark on his sophomore year at college when he began talking to his great uncle, whom he refers to as "Grandpa."
"In the village, all the elders are just called Grandma and Grandpa," he said.
The pair spoke at length about mushing and Bifelt decided to enroll in remote classes with University of Alaska Fairbanks and begin training with Attla.
"I decided to train with him for that whole year," Bifelt said. "During that season, my grandpa ended up passing away."
The documentary's director, Catharine Axley, said that she was unaware of this relationship before she began making the film. It ultimately became the narrative driver at the film's center.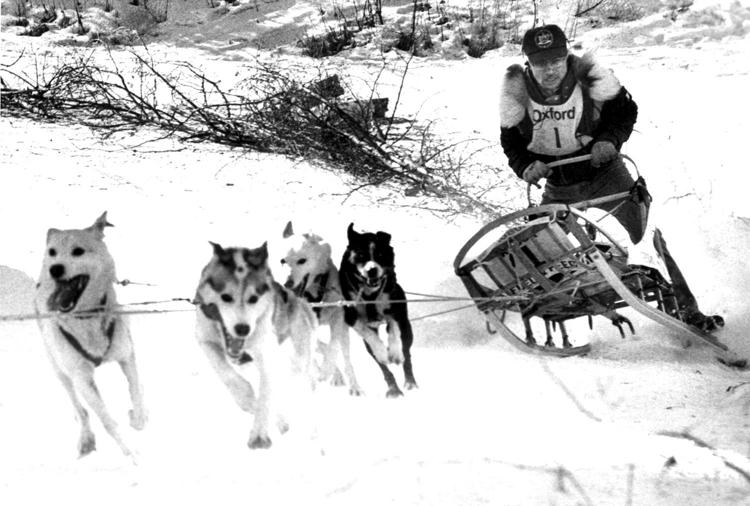 "When I first met George, I did not yet know that he was actually training someone this year," she said. "About a year later, I got a call from him and his partner saying that they were going to take in Joe for the year and start training him. I hadn't started shooting yet. When I heard that, it was kind of a filmmaker's dream."
While Axley set out to make a documentary about Attla's accomplishments and life story, as soon as she started shooting footage, she knew that Attla and Bifelt's contemporary training would be the central framework of the movie.
Axley originally came to Alaska because she became interested in efforts to revitalize Alaska Native anguages, a subject about which she intended to make a short film. When she came to the state to conduct research, she stumbled across an article about Attla.
"Here was this champion dog musher who had such an amazing career, but later on in life he was starting a new chapter," Axley said. "I thought this was a really interesting form of cultural revitalization which I'd never heard of before."
Axley was referring to the organization Attla founded: The Frank Attla Youth & Sled Dog Program. Through this program, Attla would teach kids in Huslia about dog mushing as a sport and cultural activity.
Once Axley began looking at archival footage, she recognized that Attla would make a perfect documentary subject.
"He was just incredibly compelling and I couldn't believe that a documentary hadn't been made about him," she said. "His charisma was just really magnetic and it was apparent from his archival news clips."
Axley said Attla was initially reluctant to be thrust back into the spotlight, but the fact that she wanted to focus on his work with kids persuaded him.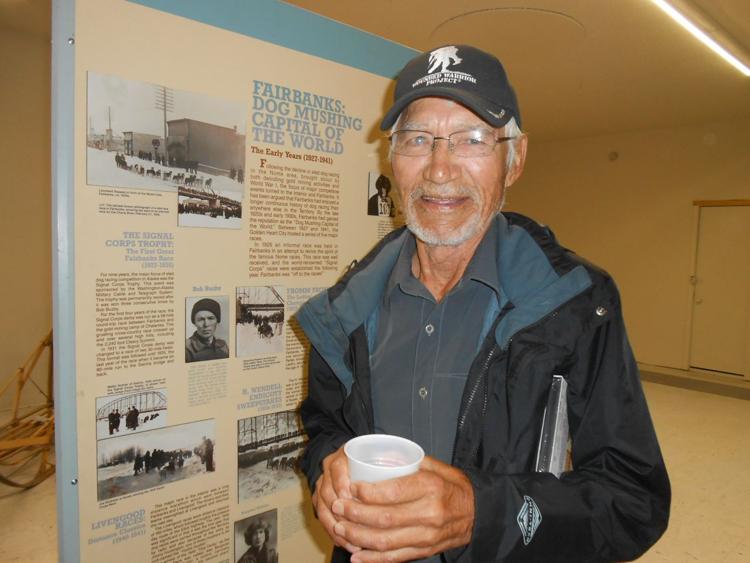 "I was really fortunate that he agreed to be part of this process," Axley said. "It's the last on-camera interview with him."
According to Axley, an important figure in the filmmaking process was Evon Peter, the vice chancellor of the University of Alaska Fairbanks, who served as an associate producer and a cultural advisor for the film.
"He's been really important in his guidance throughout the process and is also making these screenings possible," Axley said. "I do think that the most rewarding part is sharing it was an audience. I'm really excited for tonight (Oct. 16, the day of the Davis Concert Hall screening). We've done some small screenings with family members who are in the film. That was incredibly rewarding. I'm never going to forget that."
Axley also said that the movie wouldn't have been possible without partnerships with the Alaska Moving Image Preservation Association in Anchorage and the Alaska Digital Archives at the University of Alaska Fairbanks.
"With them, we've been able to bring life to this archival footage. It's incredible," she said.
Axley said that she hopes to arrange another screening in Fairbanks for the near future. Bifelt, who saw the documentary prior to its release, called it "fabulous."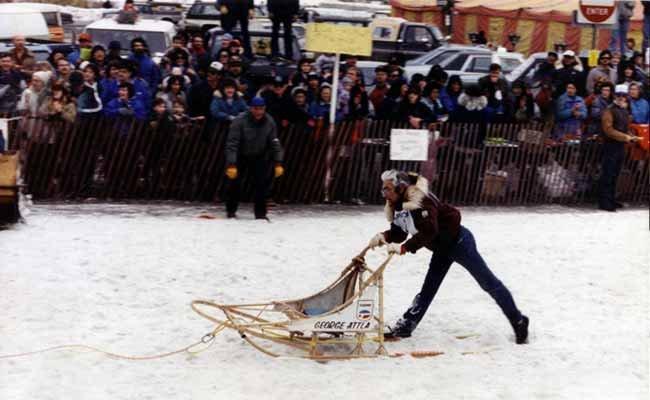 "Basically, it's perfect. She told his story in a respectful, inspiring manner. She's worked hard," Bifelt said, noting that the production took close to five years. "Everyone came together to give their all to tell his story; hopefully it will inspire people not only in Alaska, but all over the world."
As for Bifelt, he said that the whole Attla sled dog team was sold to an individual in Canada; he went back to college and finished his degree. Bifelt now teaches at Ticasuk Brown Elementary here in Fairbanks — but he said he may not have left mushing behind entirely.
"I do wanna get dogs one day and continuing mushing," he said.
Attla will be screened at the Regal Tikahtnu in Anchorage on Thursday and Friday at 7 p.m. It will also air on PBS' "Independent Lens on Dec. 16. More information on the documentary and upcoming screenings can be found at bit.ly/2J9skgL.
Contact staff writer Alistair Gardiner at 459-7575. Follow him on Twitter: @FDNMoutdoors.