A 20-year-old Fort Wainwright man reportedly fled from a traffic stop and reached speeds of 105 mph before wrecking his car early Saturday morning.
Joshua Gall is charged with felony failure to stop at the direction of a peace officer, driving under the influence, minor operating a vehicle after drinking alcohol and four counts of reckless endangerment. 
Gall had four underage passengers in the car with him, according to a criminal complaint filed Saturday in Fairbanks court.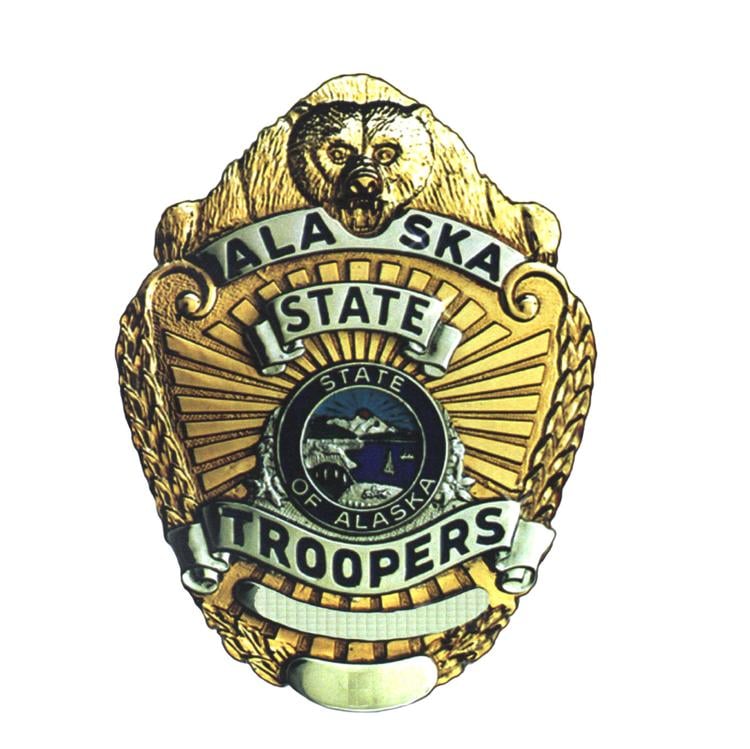 According to the complaint, an Alaska State Trooper driving northbound on Farmers Loop Road activated his lights after he clocked a gold Lexus sedan headed toward him at 76 mph in the southbound lane. The driver, later identified as Gall, sped past the trooper and showed no indication of stopping.
The trooper turned around and followed Gall as he drove southbound onto University Avenue at 105 mph. Gall turned off his headlights and taillights, ran a red light at Geist Road and crossed Airport Way before turning on Rewak Drive. Gall turned right onto Washington Drive, turned around in a cul de sac, crossed in front of the trooper and drove onto Madison Drive, which dead ends at the parking lot of the former Kmart building. 
The Lexus hit an elevated curb at the dead end, went airborne and came to a stop after traveling 220 feet, according to the complaint. Gall's passengers — one 16-year-old and three 17-years olds —were cited for minor consuming alcohol and released to their parents. 
Gall told troopers he was coming back from a party and giving a ride to a friend who had too much to drink. Gall smelled like alcohol and admitted to drinking at the party, according to the complaint. He declined to perform field sobriety tests and later registered a breath-alcohol content of 0.097.
If convicted, Gall faces as long as five years in prison and a $50,000 fine for the failure to stop charge, one year and a $25,000 fine for the DUI, a $500 fine for the minor operating charge and one year and a $25,000 fine for each reckless endangerment charge. He is being held at Fairbanks Correctional Center on a $5,000 performance bond. 
Fairbanks police and University of Alaska Fairbanks police assisted troopers.
Contact staff writer Dorothy Chomicz at 459-7582. Follow her on Twitter: @FDNMcrime.