More than 40 members of the Fairbanks community gathered Thursday afternoon outside the Fairbanks Legislative Information Office at a rally to urge Gov. Mike Dunleavy to sign the Legislature's recently passed operating budget and avoid a government shutdown, which would occur if the state had no funding after July 1.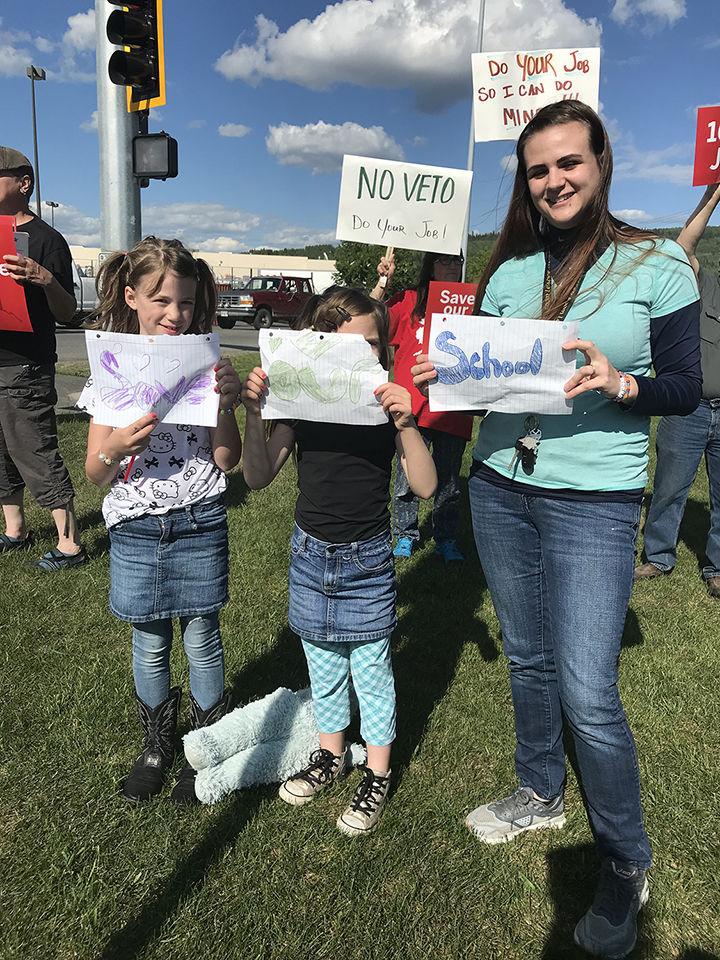 The Legislature passed its annual operating budget earlier this week after a conference committee worked to find a compromise between the Senate and House on state services funding. 
Now, with the operating budget ready for the governor's signature, Alaska residents are urging the governor to approve the funding as quickly as possible.
Companion rallies, also organized by statewide group Save Our State, occurred Wednesday in Anchorage and Juneau. 
The Legislature's budget includes $4.3 billion in unrestricted general fund spending and cut $190 million from this year's funding levels. Dunleavy has been pegged as unlikely to approve the budget in-whole because it includes less than half of the cuts he proposed in February.
Contact staff writer Erin McGroarty at 459-7544. Follow her on Twitter:@FDNMPolitics.