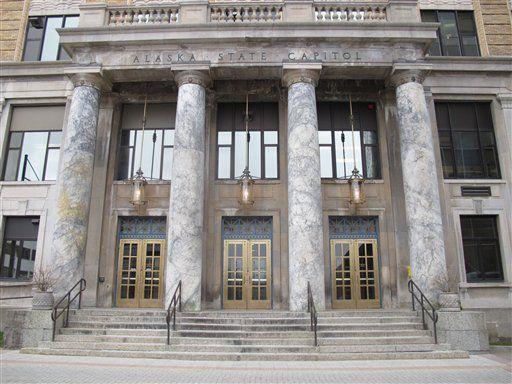 As the Alaska Republican Party cancels its plans to hold a presidential primary, the Alaska Democratic Party has received the approval it needs to overhaul its own primary process in the hopes of smoothing out the voter experience and bringing in additional voter feedback.
"As Alaska Republicans are actually eliminating their state primary to exclude any candidate who isn't Donald Trump, I'm proud that Alaska Democrats are moving to become even more inclusive than we have been in the past. When voters have choice, democracy flourishes," said Lindsay Kavanaugh, ADP executive director.
The Alaska Republican Party is not the only party to cancel a 2020 presidential primary. South Carolina's Republican Party also bid to cancel its Republican primary.
The Alaska Democratic Party will be making a shift in operations from the more traditional caucus event to relatively straight forward primary voting. 
"This is going to be a huge change in process, and in our ability to reach Alaskans across the state who have been unable to come to caucus locations and participate in the past," said ADP Chair Casey Steinau. "We're thrilled that this will be the year when more Alaska Democrats than ever will be able to have a voice in this decision."
Previously, those interesting in participating in the candidate nomination process would attend a caucus event which involved a lot of waiting and standing around, a spokesman for the party noted.
The ADP held a caucus event for the 2016 elections at the Carlson Center.
Participants gathered in groups to signal their support for a particular candidate, after which point a tally would be taken of the group to indicate which candidates held high preference. 
Now, the process will be quite simple. Registered Democrats can request an absentee ballot or vote early as one would in any general election, or they can participate in the primary on the designated date.
The Alaska Democratic Party Primary will be held April 4, 2020.
Voters will be provided a preferential voting ballot on which they can indicate their top choices for candidates. The ballots will be tallied over the following week or two, a spokesman for the ADP noted.
The primary is only open to participation from registered Democrats. However, a spokesman for the party noted, those interested in participating who are not registered Democrats will be able to change their registration that day to participate in the primary. 
A location for the primary was not indicated in ADP releases on the event, but will be publicized at a later date.
Contact staff writer Erin McGroarty at 459-7544. Follow her on Twitter: @FDNMPolitics.