Three new candidates are vying for seats on the Denali Borough Assembly at Tuesday's Nov. 5 election in the Denali Borough. Ballots have been mailed to registered voters who can submit those ballots, vote in person at the borough office or at the polls on election day.
Both Lisa J. Miner and Jordan T. Heckley are competing for the same assembly Seat D in District 3. Jeff Stenger has announced he is a write-in candidate for Assembly Seat H in District 5, the northern part of the borough.
Running unopposed is Tallon Shreeve, seeking to retain his assembly Seat C in District 3.
Both Trista Davis and Michele M.N. Nelson are hoping to retain their seats on the Denali Borough School Board. No one has applied for the seat that covers the southern part of the borough.
"We hope that someone will put their name out there as a write-in candidate," said borough clerk Amber Renshaw. The seat is vacant after the retirement of longtime board member Vernon Carlson, of Cantwell.
Here is some information about the new candidates.
Lisa Miner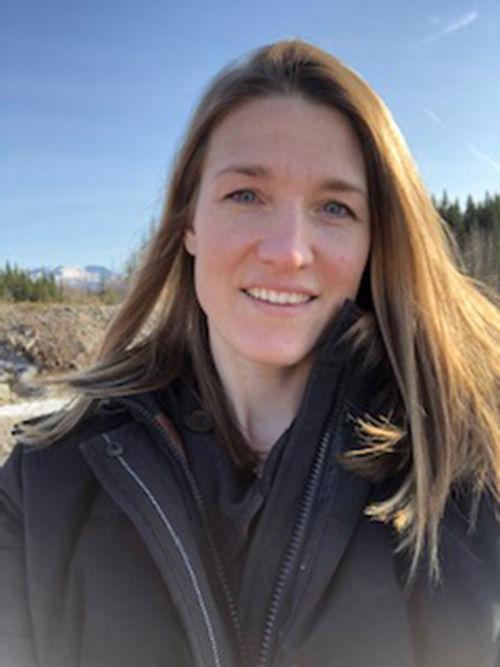 Lisa Miner was born and raised in Palmer and has a bachelor's degree in criminal justice/criminology. She moved to Healy with her husband and five children in August 2018 and said she has loved becoming part of the community.
"While I am still new to the area, I feel very strongly about being a positive voice for our community," she said. "If we feel strongly about issues, we need to speak up, we also need to be able to listen to others and work together to create solutions."
She supports education, a strong business economy, with growth that benefits the community as a whole, keeping it a great place to live.
She supports both tax proposals on the ballot — a 5% tax on marijuana and alcohol as well as a .5% increase in the accommodations tax (for a total of 7.5%). It may seem unjust to burden one specific business, she said, but the large majority of emergency calls first responders deal with involve alcohol and marijuana — "most often for people not from our community."
"Thus, raising money for the fire department and EMS should fall largely on those who most utilize those resources," she said. "Which is why I support the raise in the bed tax as well."
"As the area grows we need to be prepared to meet the needs of the community and the tourists who visit," she said.
Jordan Heckley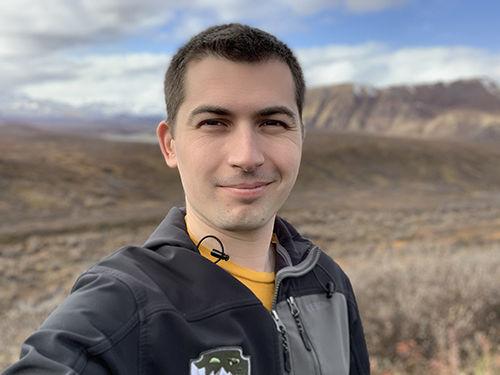 Jordan Heckley came to Healy in 2014 to start a flightseeing business out of the Healy River State Airport. He thought it would be a seasonal endeavor but instantly fell in love with the region and knew he wanted to stay here.
"In 2016, I made the decision to make Healy my home," he said. "I now operate a year-round tourism business conducting various tours of the best region in the world."
He is a volunteer firefighter and emergency medical technician and a Denali Chamber of Commerce board member.
"The largest issues facing the Denali Borough are found in protecting the way of life of the citizens of the borough while promoting economic development," he said. "My vision is for the borough to hold true to the original intent of its charter. It's also important to maintain transparency and openness so all people feel connected to their borough."
When asked about the tax proposals on the ballot, he said, "I believe the Denali Borough is a special place and that we need to provide the best schools so that the children of the borough are set up to succeed. At this time, I believe the Denali Borough has many other opportunities to remain financially stable and support the needs of the people while remaining small."
Jeff Stenger
Jeff Stenger has announced that he is a write-in candidate for the borough assembly for the seat representing the northern part of the borough.
He was an air traffic controller for 26 years and in the military for eight years prior. Currently, he works as manager of the construction site man camp for Arctic Slope Regional Corps at Clear.
"I just want to have a voice for people in our district," he said. "It's been something I've been meaning to do for awhile."
Stenger started getting involved in community affairs when a lined landfill and monofill — a landfill designed for inert construction waste — were proposed near Anderson/Clear in 2016. That proposal was never approved.
Asked about the tax proposals on the ballot, he said, "My deal on taxes is it's got to be for a good reason and not just another way to spend money."
"Especially on the alcohol tax," he said. "If it's just gonna be a way for general funding, I'm not for it. If it is specifically designed to go to schools and get them fixed up, then a small percentage tax doesn't bother me."
He said, if elected, he will take direction from his constituents.
"If they're for it, I'll be for it. If not, I'm not," he said.
Reach columnist/community editor Kris Capps at kcapps@newsminer.com. Call her at the office 459-7546. Follow her on Twitter: @FDNMKris.