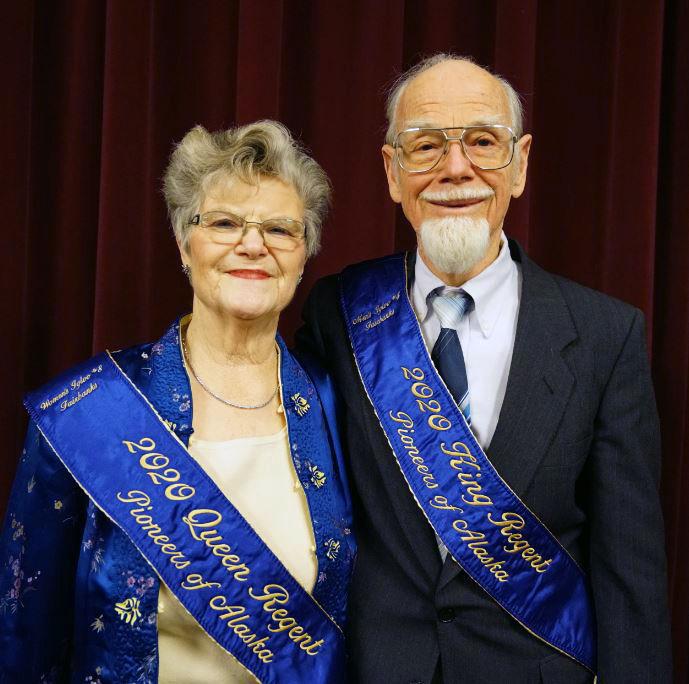 Robin and Joy McDougall are the new king and queen regents for the Pioneers of Alaska, crowned Sunday before an audience of friends, family and fellow pioneers, during the 82nd annual coronation at Pioneer Hall.
The couple joined Pioneers of Alaska in August 2005. They take over for 2019 King and Queen Regents Stephen Cooper and Ruth Jolly Knapman. The outgoing regents shared some highlights from their year of representing the pioneers at events throughout the state.
In June 2019, Ruth Jolly Knapman recalled attending the longest-day-of-the-year celebration in Eagle. While there, they encountered two canoes of travelers on the Yukon River, who turned out to be members of the British Queen's Guard.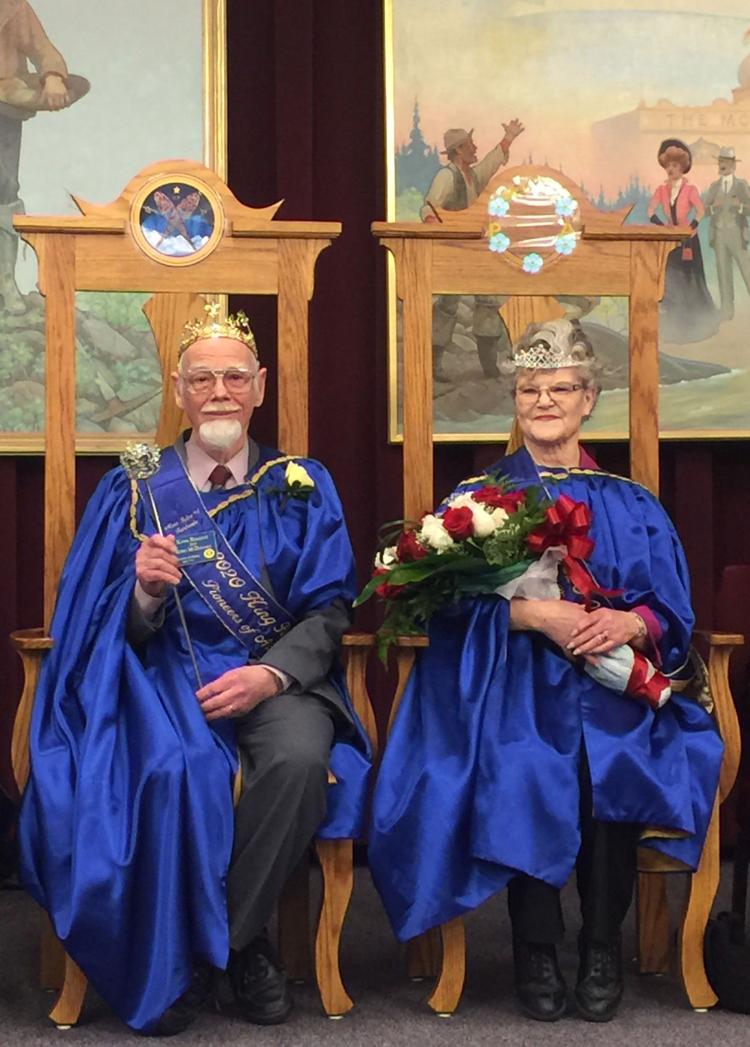 "When they were told there was a queen in their presence, they asked to have our picture taken with them," she said. "I had my sash and my crown, so I put them on."
The guardsmen said they intended to share the photo with the British monarch, but Knapman said she never did hear back from the Queen.
During their tenure, she and Cooper represented Pioneers of Alaska, Igloos No. 4 and No. 8, at parades in Fairbanks, Valdez, Anchorage and Palmer.
They both shivered at the memory of the open-air ride in a pristine Model T antique car at last week's Fur Rendezvous celebration in Anchorage.
"It was cold, but not as cold as Fairbanks," Knapman said. She said hand warmers were included in their welcome bag.
"I never thought I'd be wearing this metal crown when it was 4 degrees outside, in an open car," Cooper recalled. "I had to put the hood of my parka up over this thing."
He said he was honored to represent the Pioneers of Alaska and the fellowship the group represents. A friend once told him that the Pioneers of Alaska arose out of the hardships of frontier life.
"There was a lot of loneliness and lonely individuals," he said. "They decided to help one another out. I think that was a beautiful idea."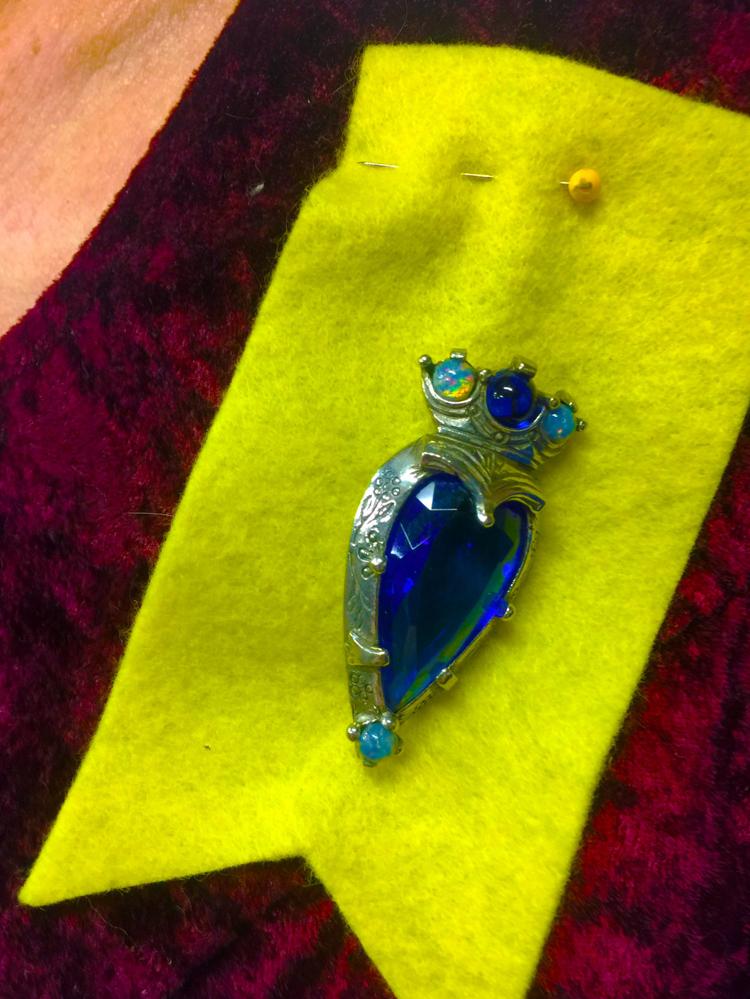 "I hope the good things it stands for will be in the experiences of the new king and queen," he added. "I hope that it also benefits the entire Pioneers of Alaska order."
The new regents are longtime Fairbanksans, both retired teachers who are also involved in Tai Chi and love to travel. Robin McDougall has also worked as a carpenter and lapidary artist, cutting, carving and polishing jade and other gem stones. He still operates a gunsmithing business. Joy McDougall sings with the Fairbanks Sweet Adelines and led the evening's rendition of the Alaska Flag Song.
The couple met at Colorado State University their freshman year. Robin was standing in line talking with a classmate when Joy walked up to him and introduced herself. He invited her to a dance that night and they married the following summer.
They moved to Fairbanks in 1968 and recounted the harrowing story of searching for housing, on the heels of the 1967 Fairbanks flood. They finally found a contractor who was fixing up a cabin damaged by floodwaters. He was in the process of putting it back on its foundation.
"I did then what I wouldn't do now," Joy McDougall said. "I gave the man $300 cash and a handshake and said we'll come back in July."
And that's what happened.
Many of their family members attended, and Joy proudly announced that daughter Rusty Gesin, her husband P.J. Gesin, and their grandson Darin Gesin are all members of the Pioneers of Alaska.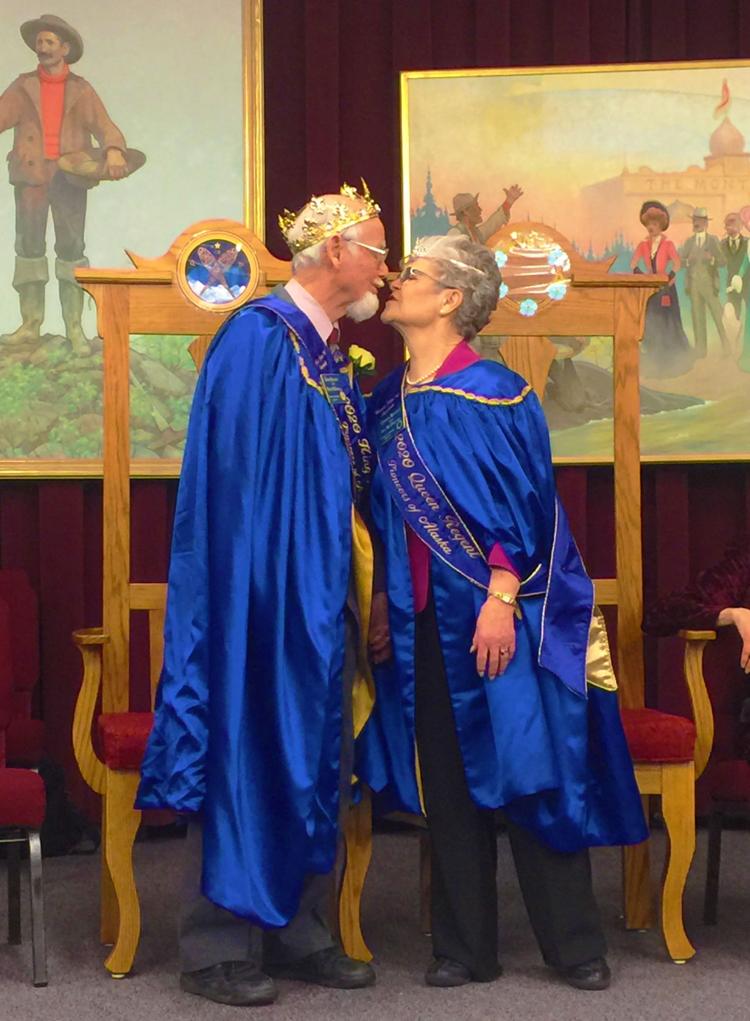 Reach columnist/community editor Kris Capps at kcapps@newsminer.com. Call her at the office 459-7546. Follow her on Twitter @FDNMKris.