The 47th annual Home Tour, hosted by the American Association of University Women, or AAUW, is a great way to raise scholarship money for women returning to education. This year, the self-guided tour of three Fairbanks homes is Saturday.
The home tour runs from 1-5 p.m. Tickets are $20 and all those funds go toward scholarships for women. Tickets are available at Team Cutters Hair Salon, Two Street Gallery in the Co-Op Plaza, In My Element at Artisan's Courtyard and the Alaska House Art Gallery on Cushman Street.
Here is a peek at the featured homes.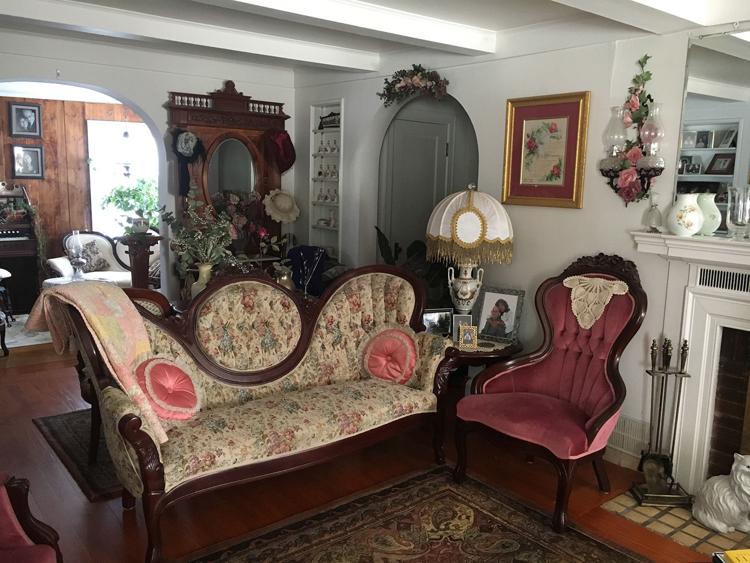 The Bergh Home
Laura and Eric Bergh welcome visitors to their home, the Ernest Patty historical house. The house was built in 1937, around a log cabin built on the site by a Mr. Moody in 1908. Those logs still provide internal support. Walking into this home takes you back to early Fairbanks history. It is filled with antiques and memorabilia. A music room adjoins the living room and is home to a 50-year-old Yamaha piano and an organ from the 1800s. That room was probably an added-on porch, which still noticeably slopes. The knotty cedar walls accommodate the slant and the floors are original.
A current hobby room is where Eric builds his amazing model ships — including the detailed replica of the SS Riverboat Nenana.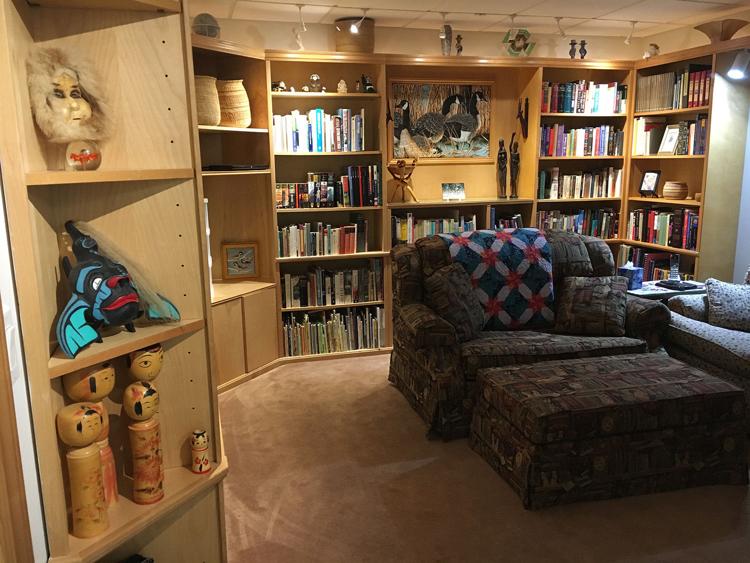 Kinne/Kokgen Home
Artists Nikke Kinne and Ken Kokgen created a living space that is both a home and a studio. It began in 1972 as a wood shop, electronic shop and darkroom. It was then remodeled into an elegant home filled with artwork. The walls are filled with art from Alaska painters and quilters. LED lights accent the kitchen and shelves in the library/television room.
Most of us use foam to cover windows during the winter months. These homeowners use beautiful quilt blocks that provide insulation during the cold.
There's a room for painting, woodworking, and quilting.
"This is a home filled with a love of art and a calling to produce it," AAUW said in a press release about the home tour.
Scott/Unruh Home
Julie Scott and Leon Unruh totally remodeled their condominium, which was purchased in 2012. There are sweeping views of the Chena River on two sides of the living room, through huge windows.
Built for entertaining, this room is large enough for a baby grand piano. But it's the gorgeous quilts and library shelves filled with art that really grab attention. Scott is a quilter and her work is on display throughout the home.
Custom designed flat fronted cabinets can be found in every room of the home, providing a modern design theme throughout. A library and office doubles as a craft room and storage of quilting materials, all organized by color.
No photos of this home were available for this preview.
Reach columnist/community editor Kris Capps at kcapps@newsminer.com. Call her at the office 459-7546. Follow her on Twitter: @FDNMKris.