For more than 20 years, I have been frequenting Creamer's Field Migratory Waterfowl Refuge off College Road, looking for photographs to share with our News-Miner readers. The iconic barn has been the backdrop of dozens of images over the years, and the migratory waterfowl are a staple for visual content every spring and fall.
It's always nice to know that, on any given day throughout the year, there is some sort of event happening at Creamer's Field that I can go to for pictures and stories for the newspaper. There are camps in the summer, skijoring and dog mushing races in the winter, and all sorts of events in between. Kudos to the Friends of Creamer's Field for all of the programs they hold (the Tanana Valley Sandhill Crane Festival is this weekend), as well as to the Alaska Department of Fish and Game for all its education and outreach.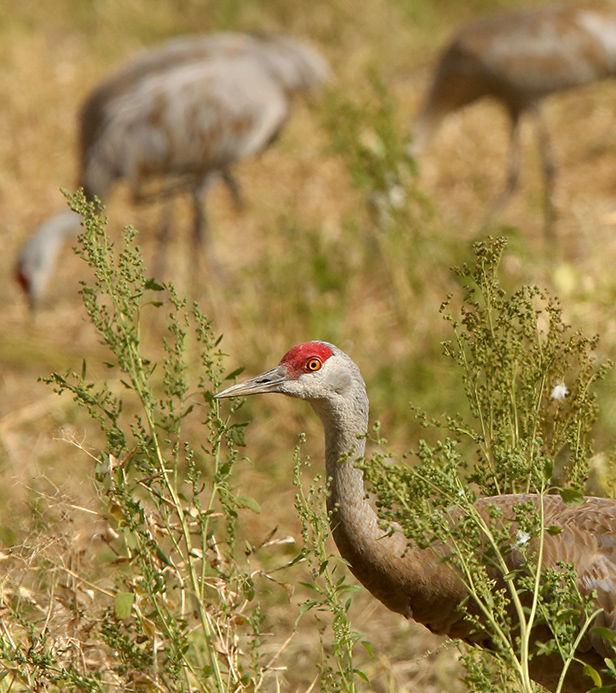 On top of my frequent visits to the refuge while "on the clock," it has also served as a regular spot for personal recreation. (Yes, I do spend a part of my life without having cameras hanging off my shoulders). Whether it's taking the dogs for a walk, getting some fresh air and exercise with the kids, or spending some quiet time with my wife, the hiking trail system at Creamer's Field is in my opinion a true gem of Fairbanks. There is easy access, flat terrain, and a variety of loops and distances that make the refuge a convenient destination that is close to town. Whether it's for a half-hour walk or a two-hour excursion, there are trails suited for people of all ages and abilities, including a wheelchair loop.
My favorite loop is the Boreal Forest Trail. The boardwalk, ponds, observation platforms and variety of trees and vegetation make it a truly magical trek. It was one of the first walks we did when our kids (now 12 and 14) could toddle on their own. The information boards explaining the different wildlife, trees and terrain make it a great place to take visiting friends and family to give them a taste of the Alaska outdoors. And it's a great loop to do even in the dark, cold winter months. I don't think I've ever passed another person on the Boreal Forest Trail, or any trail in the refuge, for that matter, who didn't have a smile on their face.
After taking a newly and temporarily adopted dog for a walk on the Boreal Forest Trail the other day (without my cameras), it dawned on me that I shouldn't pass up the opportunity to take another loop with my cameras so I could share with the community the experience that makes a stroll through Creamer's Field so special to me. It is Our Town, after all.
Eric Engman has been working as a visual journalist at the Fairbanks Daily News-Miner for 21 years.