Everyone gets a harmonica when Mike Stevens comes to town.
This was his third annual visit to Nenana School students. But it was the first time they were joined by students from Anderson School. They all sprawled on a classroom floor and learned how to use a looper to create their own musical stories. A looper is a device that repeats over and over whatever is recorded. New sounds can be layered on top of each recording.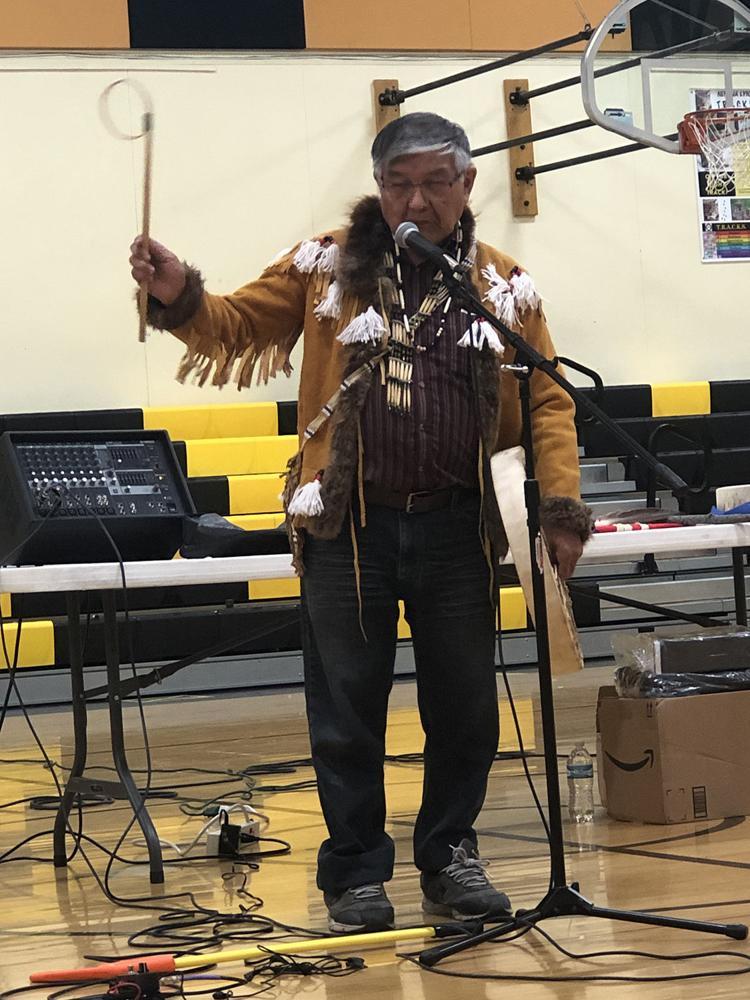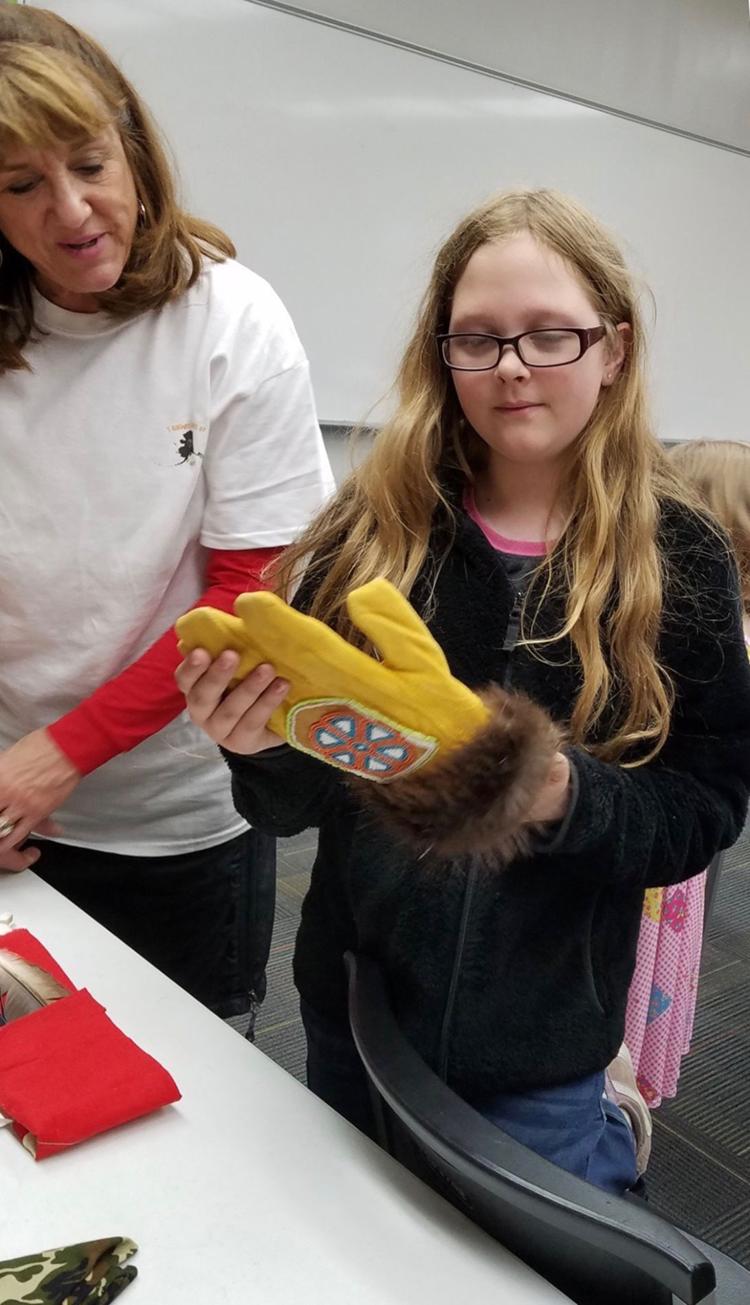 A second special visitor was Luke Titus, first chief of Denakkanaaga. The elder from Minto did some drumming, told stories about his childhood, shared some of his personal Native regalia and offered words of advice to students.
"Once you learn something, the world opens for you," he told a classroom filled with students. "My advice is that you try your best, whatever it is, whenever you go out. Be motivated to go with what you have."
Meanwhile, in another room, Mike Stevens continued sharing his love of music. He starts with the harmonica, a tool for self-expression. Anyone can make music with a harmonica, even if they can't read music. Stevens doesn't read music himself; he sees music in colors.
Then he shows teens how to use the looper and, before long, students are working together, creating their own compositions, using the harmonica, their voices and other man-made sounds. Twenty years of dedicated work with students in Canadian villages earned Stevens Canada's Medal of Honor. He also works with rural communities in Alaska, thanks to the Bethel Community Services Foundation and many other supporters.
Stevens helps students express their feelings in healthy ways — through music, drumming, song, dance, beat-boxing and composing. The day in Nenana was included in a tour of Interior Alaska communities. Accompanying him on a tour of schools in Western Alaska was Yupik drummer/singer Panuk Agimuk.
Reach columnist/community editor Kris Capps at kcapps@newsminer.com. Call her at the office 459-7546. Follow her on Twitter @FDNMKris.