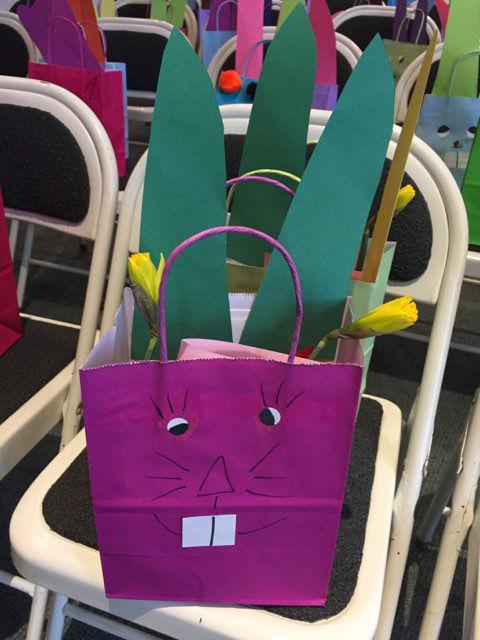 Everyone from pre-schoolers to senior citizens looks forward to Operation Bunny Hop every year.
That's the special service day Catholic Schools of Fairbanks sets aside for students to help create special Easter bags and then deliver them to senior citizens in Fairbanks. It's a tradition that has been ongoing for more than 25 years.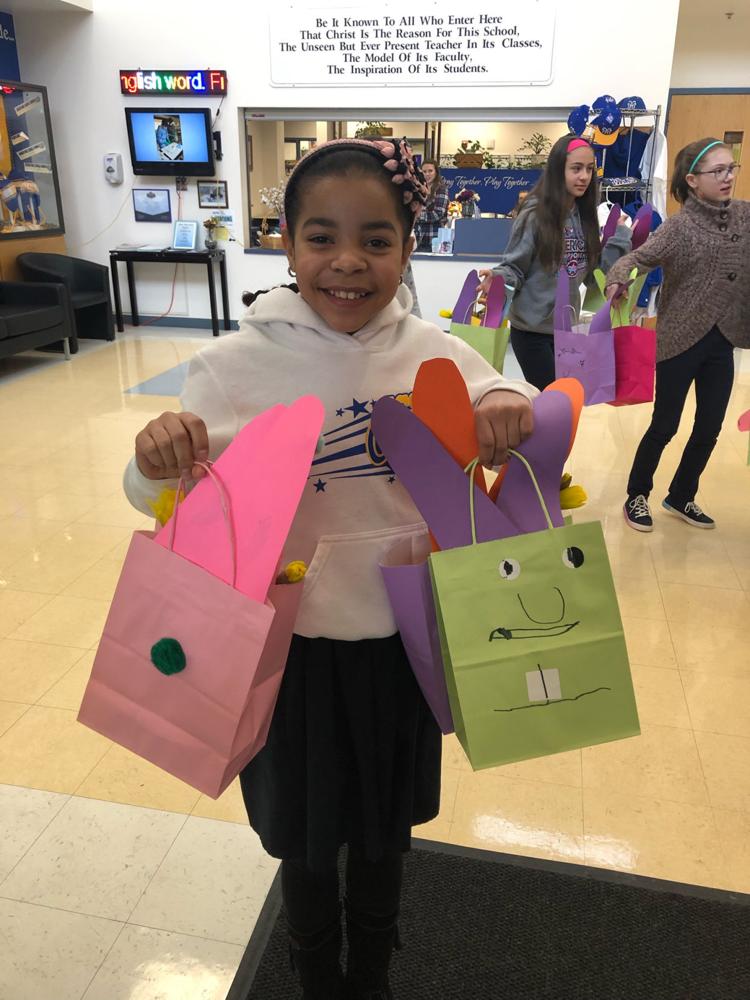 Every class has a specific task, from pre-schoolers making 100 grace prayer cards to fifth-graders collecting fruit cups to put in Easter baskets. Students also make Easter cards, fill plastic colored Easter eggs with jelly beans and prayers and also write Easter poems.
Once again, 99-year-old Meg Johnson and friends provide the soft toy stuffed bunnies and chicks that are also included in the bags. 
Sixth graders then assemble these Operation Bunny Hop baskets and deliver to senior citizens.
"This is a great way for us to give back to our community," said Kathleen Kohler-Balko, K-12 religion coordinator for Catholic Schools of Fairbanks.
Senior citizen Ellen Brown is one of the happy recipients, who looks forward to this visit every year.
"I love the daffodils, the poem written by the students, the bread, the jelly beans, I love it all," she said. 
She leaves her door open so the kids know she is waiting for them.
"Most of all, I love to see the kids," she said.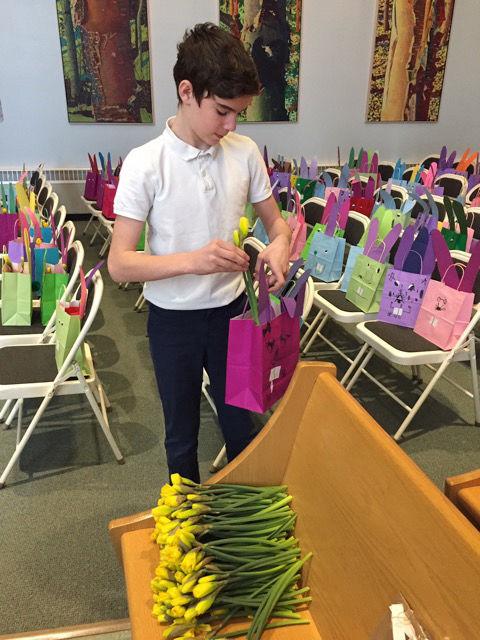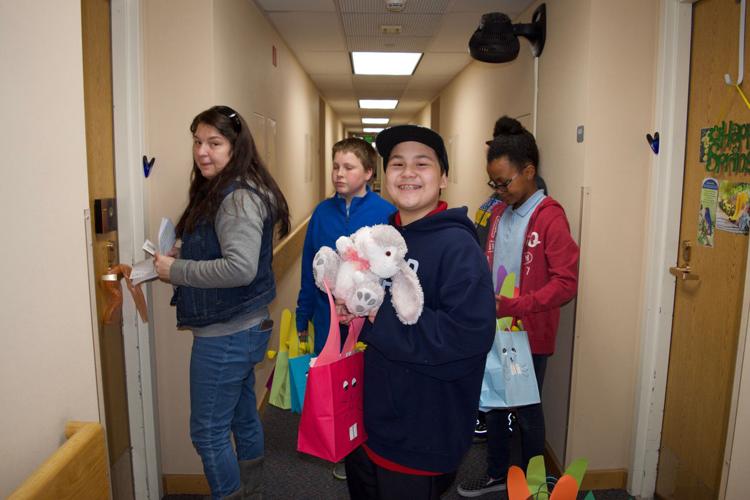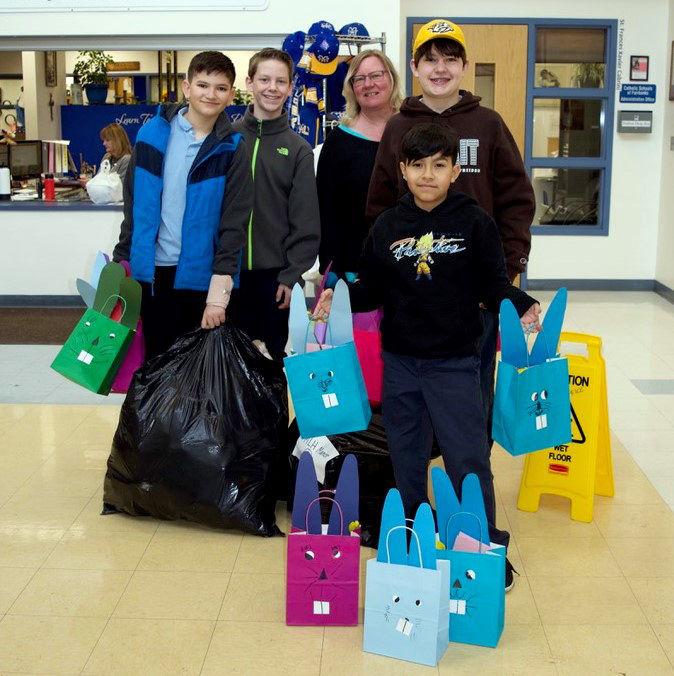 Reach columnist/community editor Kris Capps at kcapps@newsminer.com. Call her at the office 459-7546. Follow her on Twitter @FDNMKris.