A big, bright orange octopus and blue seahorse are not what you expect to see adorning cabins in Interior Alaska. But when creative young artists dive into a project, anything is possible.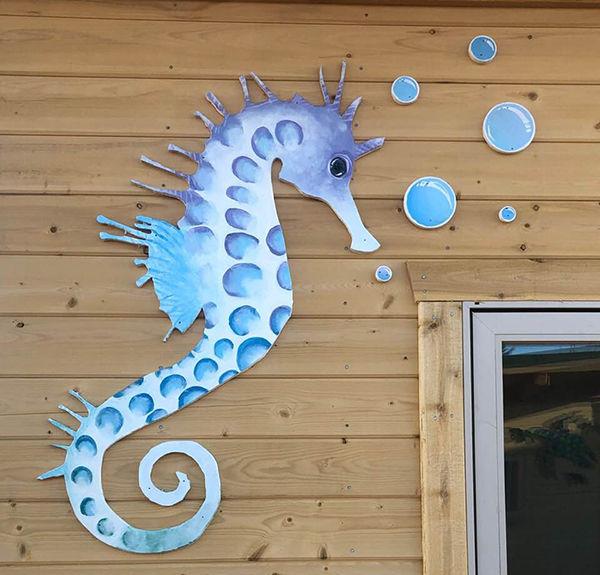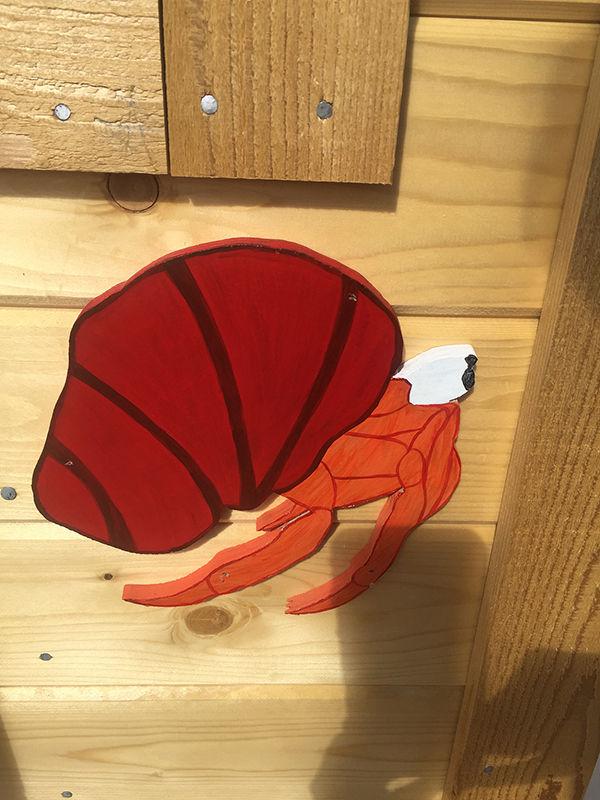 This is the 20th year that students at Tri-Valley School have built cabins for Denali National Park as part of the school's award-winning building trades program. In this class, the park provides building supplies and a teacher/carpenter. The school district provides a teacher/carpenter and students.
Since the program began in 2000, a generation of students has learned construction skills and built quality cabins for employee housing at the park. The students have also built a shower house and greenhouses.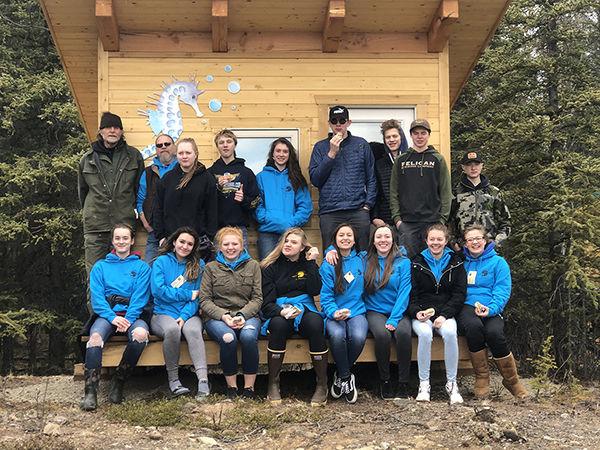 Each cabin receives special attention from art students.
"This year, we were lucky to not only have some very talented art students, but half of those students were also students in the building trades program," said Kassandra Mirosh, art teacher at Tri-Valley School in Healy. "It was a good year to 'go big' with our art projects and to combine some of the skill sets from each class."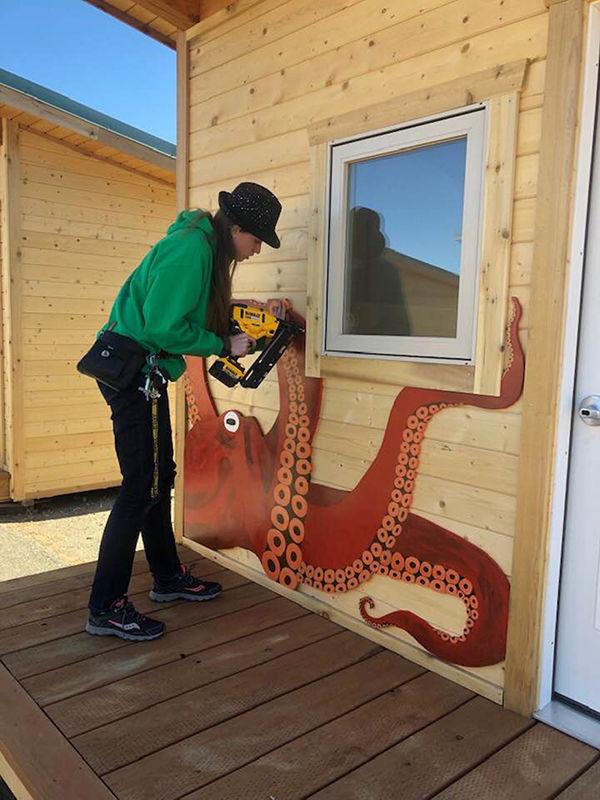 Each student learned how to use a Skilsaw and cut their own designs out of plywood. Then, they hand-painted the designs.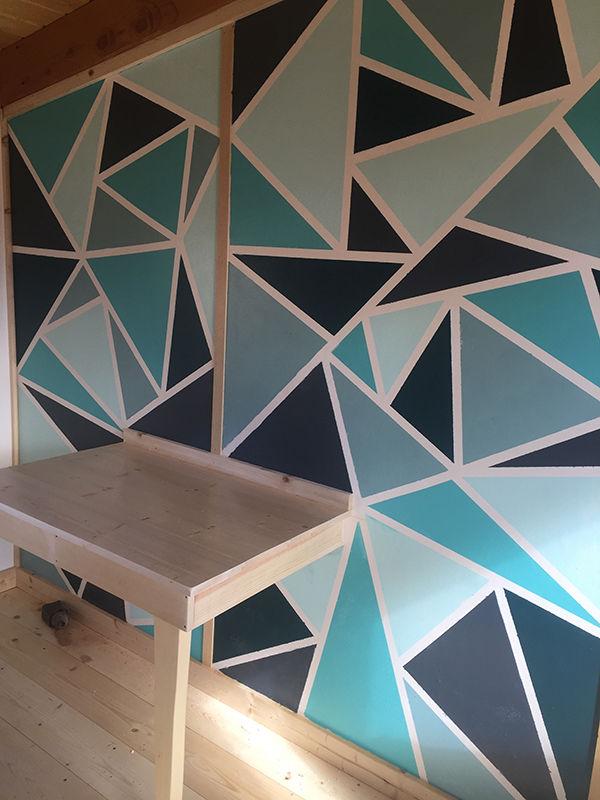 "For some building trade students, this was the first time they helped to design a large piece of artwork," according to the art teacher.
Every year the class pays tribute to the nature of Alaska, because these buildings are destined for Denali National Park. Usually, the artwork focuses on nature most commonly experienced in the far north.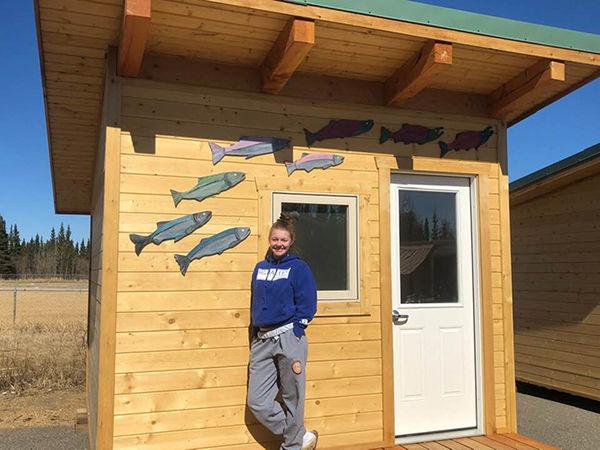 "Being landlocked and far from the ocean, we thought it would be fun to do something different and bring a little Alaskan coast to the Interior," Mirosh said. "Students brainstormed a list of their favorite Alaskan sea creatures. We then started playing with designs that we thought would work well on the buildings."
The result was whimsical and fun.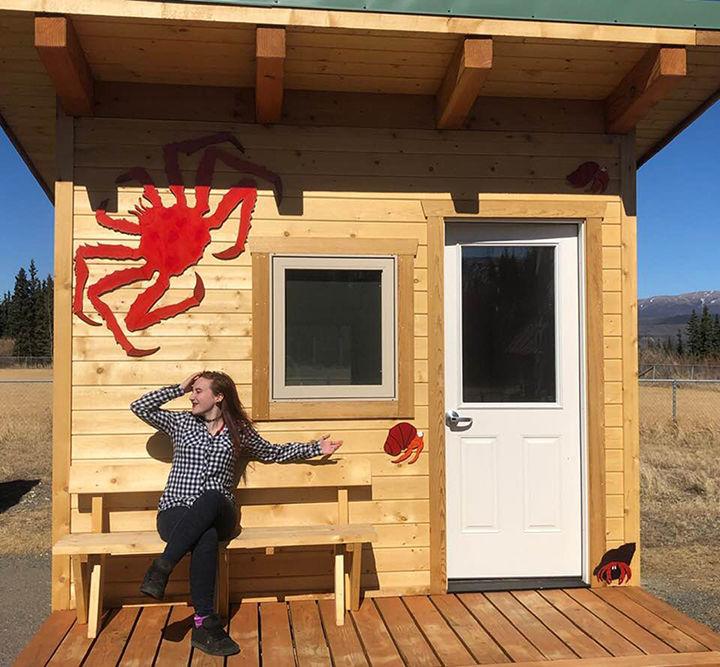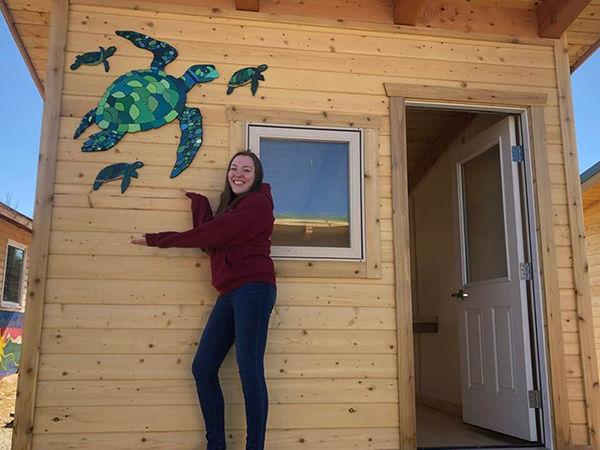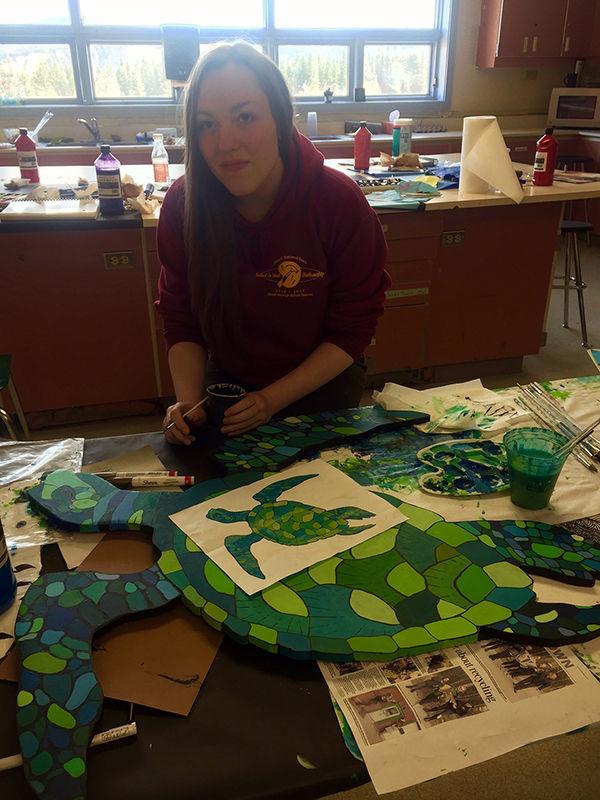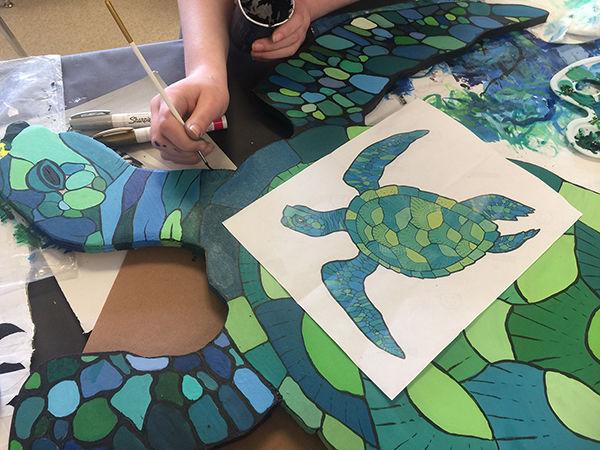 Tiffany Ohlund created a huge orange octopus. Serenity Stonecipher spearheaded the crab shack project. Lauren Pluard designed the sea turtle family. Kimberly, Garner, Eli Mortensen and Emma Tomeo combined efforts to create the bright blue seahorse. Breanna Mayo and Jamie Oudekerk worked on the salmon run. 
"We hope the people who get to utilize these buildings will enjoy them and that the artwork will make them smile," Mirosh said.
Reach columnist/community editor Kris Capps at kcapps@newsminer.com. Call her at the office 459-7546. Follow her on Twitter @FDNMKris.