Logan Wolfe is stationed in Kodiak with the U.S. Coast Guard. He started fly-fishing when he was 4 years old. Mike Elkington is stationed at Eielson Air Force Base with the U.S. Air Force. He's a brand-new fly fisherman.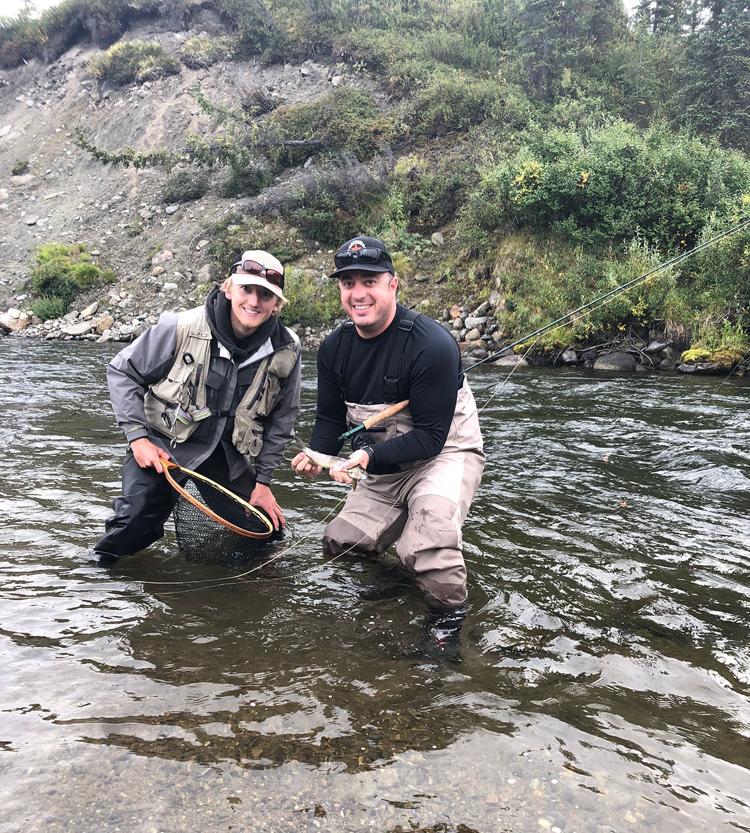 These two military members were among a dozen from around the state selected for a free, one-week fly-fishing excursion into the heart of the Alaska Range with Denali Fly Fishing Guides.
"This is the second year of the trip," said Jenny Weiss, Alaska communications director for Trout Unlimited.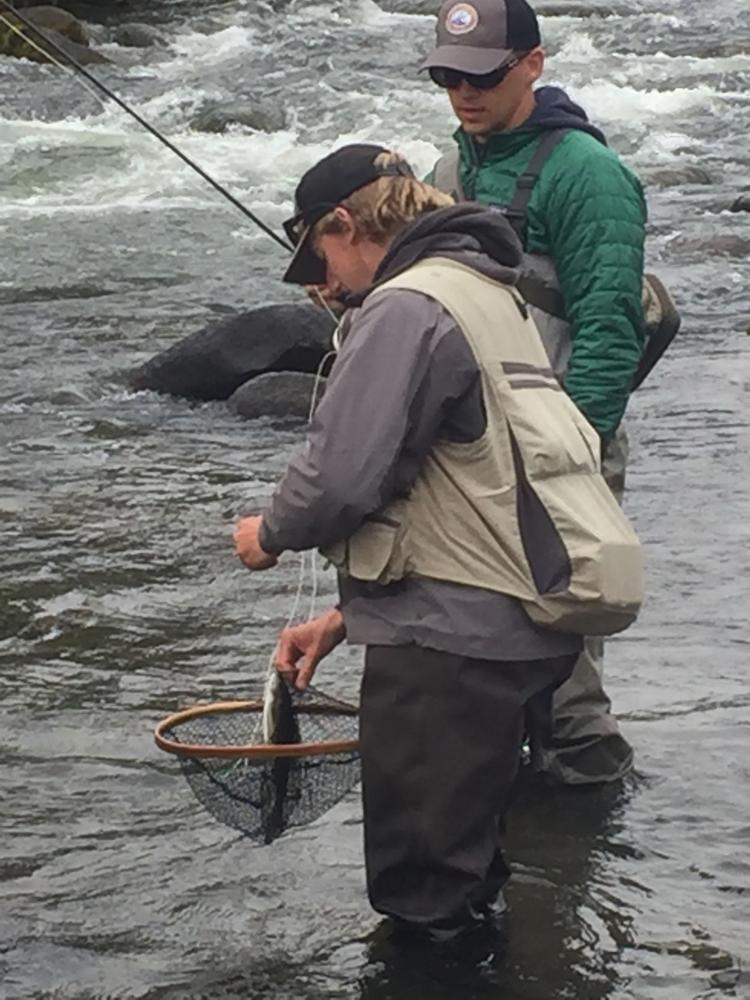 The armed services appreciation trip is the result of collaboration between Trout Unlimited and Kinross Fort Knox. The two organizations have worked together "on abandoned mine site remediation and reclamation work around the country" and Kinross Fort Knox "has a high level of environmental safeguards with respect to the fisheries at Fort Knox," Weiss said.
Kinross paid for the trip, and Trout Unlimited handled logistics. More than 40 service members applied after it was advertised on Facebook and at military bases throughout Alaska. In some cases, wives saw the opportunity and encouraged their husbands to apply.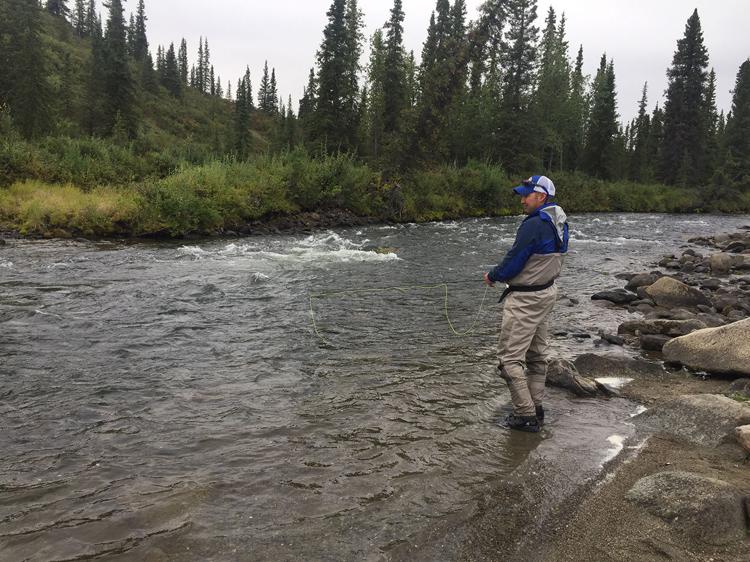 This week found the fly fishermen wading into pristine waters of remote streams and floating Interior rivers, with fly rods in hand. They got lessons in how to use that fly rod and then spent the next few days putting those lessons to good use.
The morning I accompanied part of the group, they hiked into a remote stream along the Denali Highway. Fly-fishing guide Reese Campbell carried three small cases of flies, all handmade.
"We tie what we fly," he said.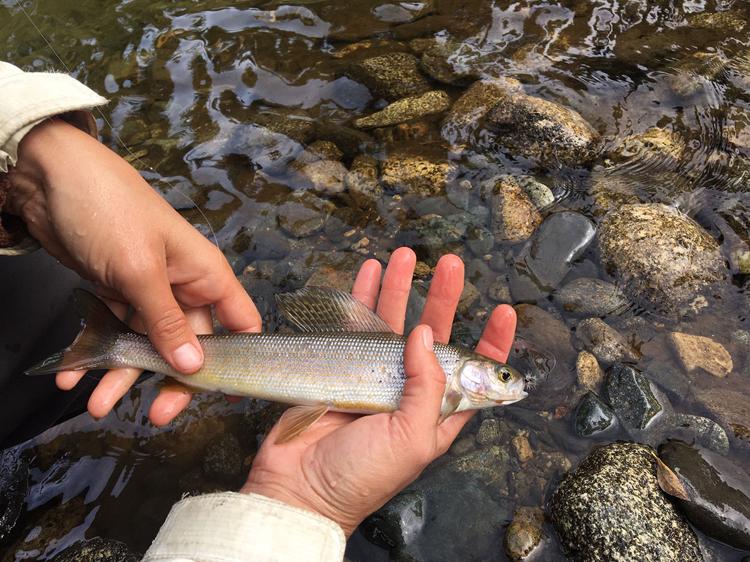 Why so many? You just never know what the Arctic grayling is going to want. The fish's appetite can depend on time of day, weather and other factors.
He gently encouraged the fly fishermen, tweaking their techniques and then helping them get that perfect photograph of the Arctic grayling they reeled in, before releasing it back into the cold river.
At one point, a caribou cautiously approached from upstream, and watched us for quite awhile. The entire week was a wilderness experience these fly fishermen won't soon forget.
Reach columnist/community editor Kris Capps at kcapps@newsminer.com. Call her at the office 459-7546. Follow her on Twitter:@FDNMKris.