Kevin Hamel is a meticulous man. His careful planning and intense focus means Healy has a new and modern year-round hotel that even has an "endless" swimming pool, full fitness center with sauna and a meeting room.
"This was 10 years in the making," said Hamel, a longtime Healy resident. "I had a dream."
That dream came to fruition this year, and guests and the community are enjoying the results of 27 new spacious rooms that are 15-by-25-feet in size. Former rooms are newly remodeled and expanded by four feet. The Totem Inn now offers 69 rooms year round. With the help of Rock N Roll Construction president Mark Menke, he ensured that the new rooms are also soundproof.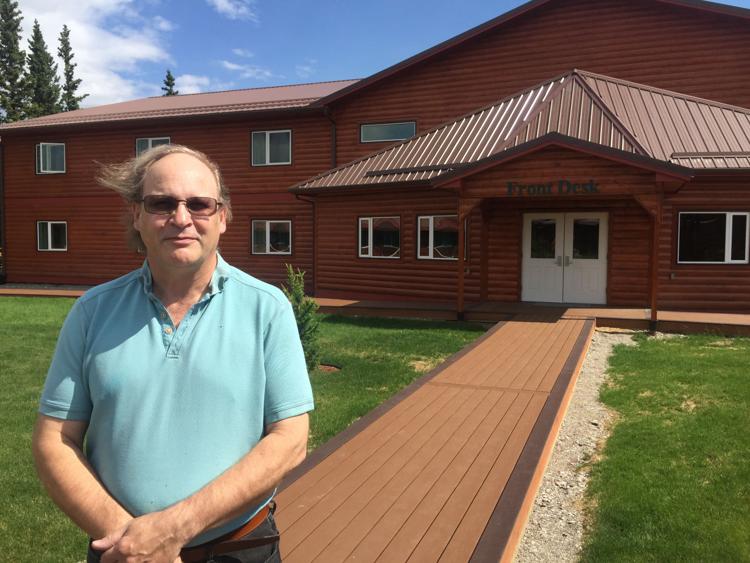 The three buildings with rooms surround a large lawn that includes a deck, bridge and pavilion.
The Totem Inn has come a long way.
Back in 1974-75, Hamel's parents operated a restaurant where the current Fisher's Fuel is now, on the Parks Highway. They were so successful that, in 1982, they were able to purchase the "Little Totem Pole Cafe" located at the Healy intersection. The family operated both restaurants. The new Totem cafe was located where the bar is now. It offered four tables for customers.
When Usibelli Coal Mine built the dragline, the mine partnered with the Hamels and brought in ATCO units for worker housing. As part of the deal, the Hamels kept those ATCO units and went into the hotel business.
When Kevin and Lisa Hamel purchased the property from his parents in 2000, Hamel started making changes, all leading to today's new hotel. The ATCO units are long gone. He started thinking about road appeal and added flower boxes to spruce up the property.
The Totem Inn has long been a quiet supporter of community and school projects.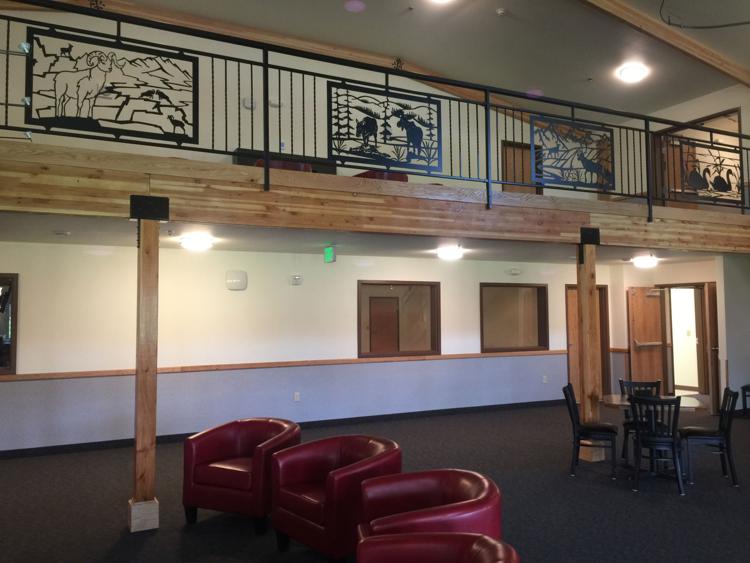 "We just don't do flashy stuff," he said. The Hamels quietly bought new instruments for the school many years ago and also maintain the Welcome to Healy sign on the corner; they do it all without fanfare.
He also demonstrates that he is a true Alaskan. He built the furniture throughout the complex — every desk, headboard, table and shelf. Photographs on the walls of each room were taken by Hamel, a skill he has honed since his college days.
He experiments endlessly to find what works best. That's why the peonies, lilacs and iris are all planted where they will thrive. He also grows herbs hydroponically in the cafe, for use in the kitchen.
Hamel was so set on including an endless pool in the new hotel that he first built one at his home, to make sure it was feasible. The hotel offers a 15-by-15-foot endless pool, with two motors, which means swimmers can swim against current, while staying in one place, or they can just enjoy the pool. The water is a balmy 85 degrees or as Hamel put it, "real comfortable."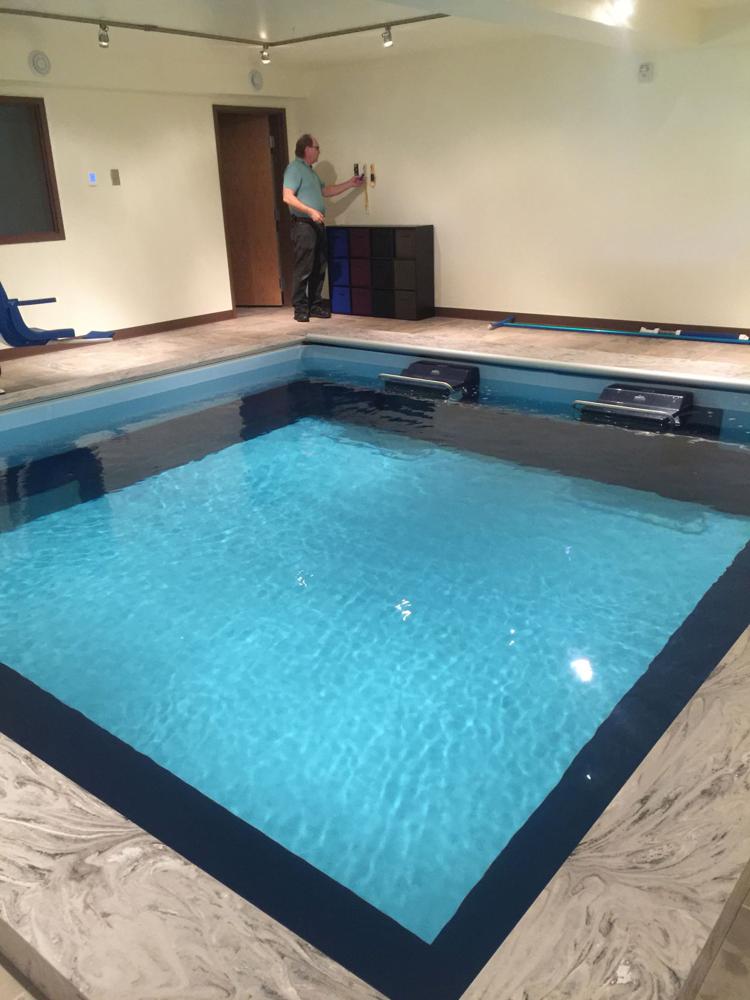 The pool and fitness center are available to the general public — 10 people at a time — for $10 per hour. It's already getting lots of use.
The large lobby features Alaska-themed railings, crystal lighting that will soon be installed and, eventually, a large mural of the four seasons by local artist Kassandra Mirosh. A large balcony with a seating area overlooks the lobby.
He heats the hotel with coal, and Hamel's total energy costs, right now, is $35 a day; he expects that will increase to $80 or $90 a day during winter months. Again, he made meticulous calculations before beginning this project.
Retirement is not something Hamel thinks about too often.
"Me and Lisa will probably die in harness," Hamel said.
The new hotel doesn't have a special name.
"We keep it simple," he said. "Building A, B and C."
The new building is, of course, Building A.
A special open house is planned soon; visit the Totem Inn Facebook page for information.
Reach columnist/community editor Kris Capps at kcapps@newsminer.com. Call her at the office 459-7546. Follow her on Twitter: @FDNMKris.