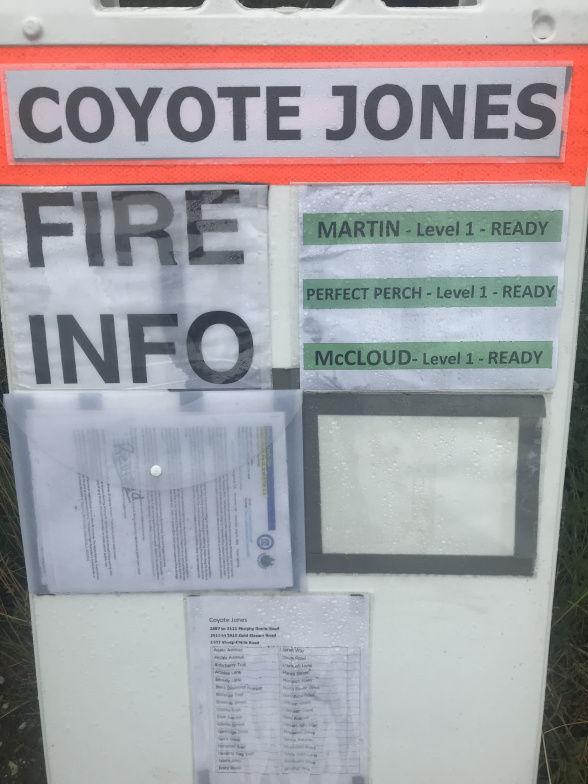 Aggressive firefighting efforts and cooler, damp weather has reduced some fire activity in Interior Alaska.
Earlier this week, the Level 3 evacuation orders for the Martin, McCloud and Perfect Perch subdivisions were downgraded to Level 2 (ready). Friday after firefighters successfully connected a firebreak line on the Shovel Creek Fire from Old Murphy Dome Road to the Chatanika River, they are now under a Level 1 evacuation alert, which advises residents to be aware of fire danger. Evacuation alerts have been lifted from the other neighborhoods in the area.
Fire crews are continuing to work mopping up the fires and drivers are asked to reduce their speed and use headlights.
Dense smoke from Interior Alaska fires continues to degrade air quality in the region. Air quality in Fairbanks and North Pole was listed as unhealthy for sensitive groups on Friday afternoon, an improvement from Thursday's hazardous readings. For current air quality information, visit http://data.fnsb.us/airquality/AQNearRealTime.
Dense smoke has made it difficult for fire officials to map Interior fires. On Wednesday evening, the Hess Creek Fire, which has burned more than 160,000 acres in the Livengood area, jumped the Elliott Highway at about Mile 62. The nearby Fred Blixt cabin and historic Livengood cemetery were spared, although the fire moved around them. It also jumped the Tolovana River about 2.5 miles from the Colorado Creek trailhead into the White Mountains National Recreation Area.
Despite Friday's cooler, damper weather, fire danger is still extreme.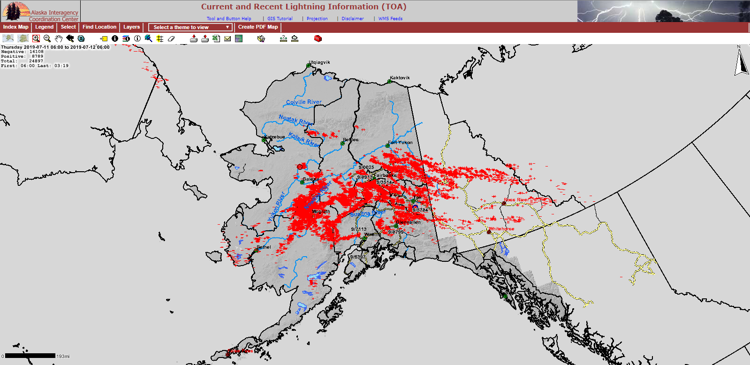 Lightning earlier this week ignited a dozen new fires, mostly in southwest Alaska. In addition, thunderstorms that rolled through the Interior and Yukon in the 24-hour period between Thursday and Friday mornings dropped more than 24,000 lightning strikes, most of which were in the southeast Interior. According to the National Weather Service, this far exceeds any previous lightning strike clusters. "Although records for lightning are not well documented, forecasters do not recall any days exceeding 15,000 strikes in previous years," the Weather Service states on a Facebook post.
A red flag warning for dry lightning is in effect until midnight Friday. Also on Friday, the Bureau of Land Management banned open campfires on its lands in Interior and Southcentral Alaska, mirroring a similar ban on state-managed lands that was issued July 9.
"We're in the midst of a busy fire season with thousands of firefighters deployed across the state," said BLM Alaska State Director Chad Padgett. "Prohibiting campfires during this time of high fire danger reduces the chance that someone will accidentally add another wildfire to the many we're already fighting. We all have a hand in a safe fire season."
On Thursday night, a fast-moving fire forced the evacuation of residents of two subdivisions about 10 miles south of Anderson on the Parks Highway. The Kobe Fire had grown to 1,200 acres as of Friday morning. Its cause is still unknown.